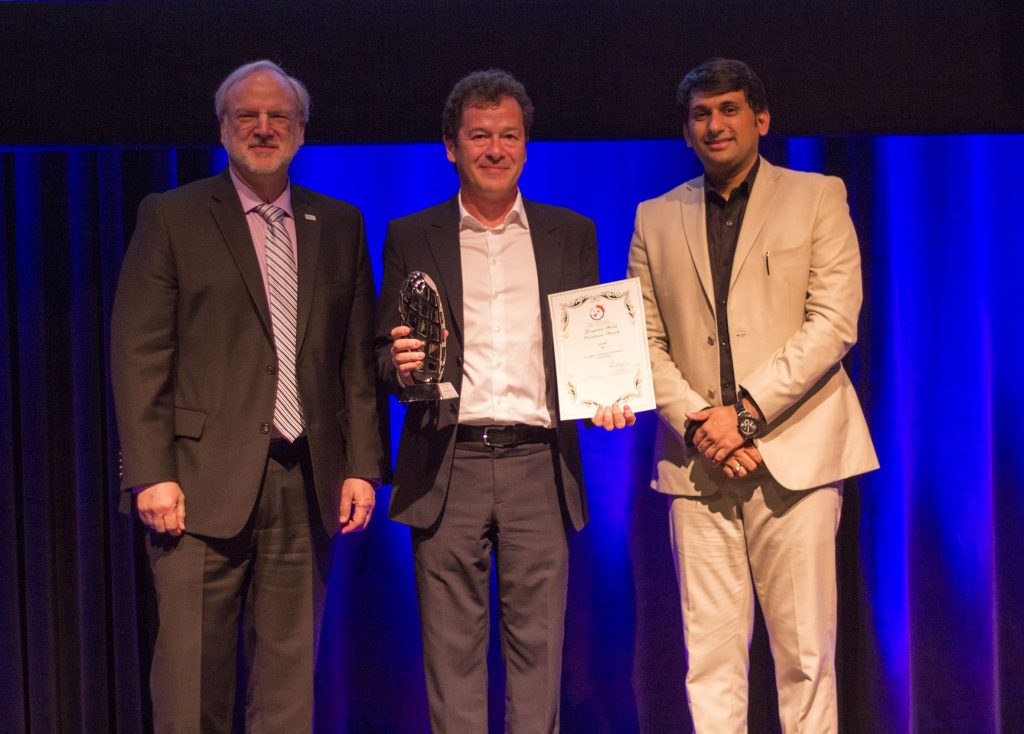 The Netherlands
– Luciad's
LuciadRIA the geospatial awareness browser
has  won the Geospatial World Excellence award during the Geospatial World Forum 2016 in Rotterdam. The award was received by its CEO, Marc Melviez.
LuciadRIA wins Geospatial World Excellence award at last night's @geoworldmedia gala. Congrats to all winners! pic.twitter.com/QBjupjlhCf

— Luciad (@LUCIADconnect) May 26, 2016
LuciadRIA has demonstrated the power of geospatial visualization for complex events, such as, air traffic roots, in a Web browser. The app is light-weight and holds information of various airports across the globe, and demonstrates the capability of integrating big data with geospatial visualization.
Here is a video demonstrating the capabilities of LuciadRIA in visualizing complex 4D events showing worldwide air traffic.