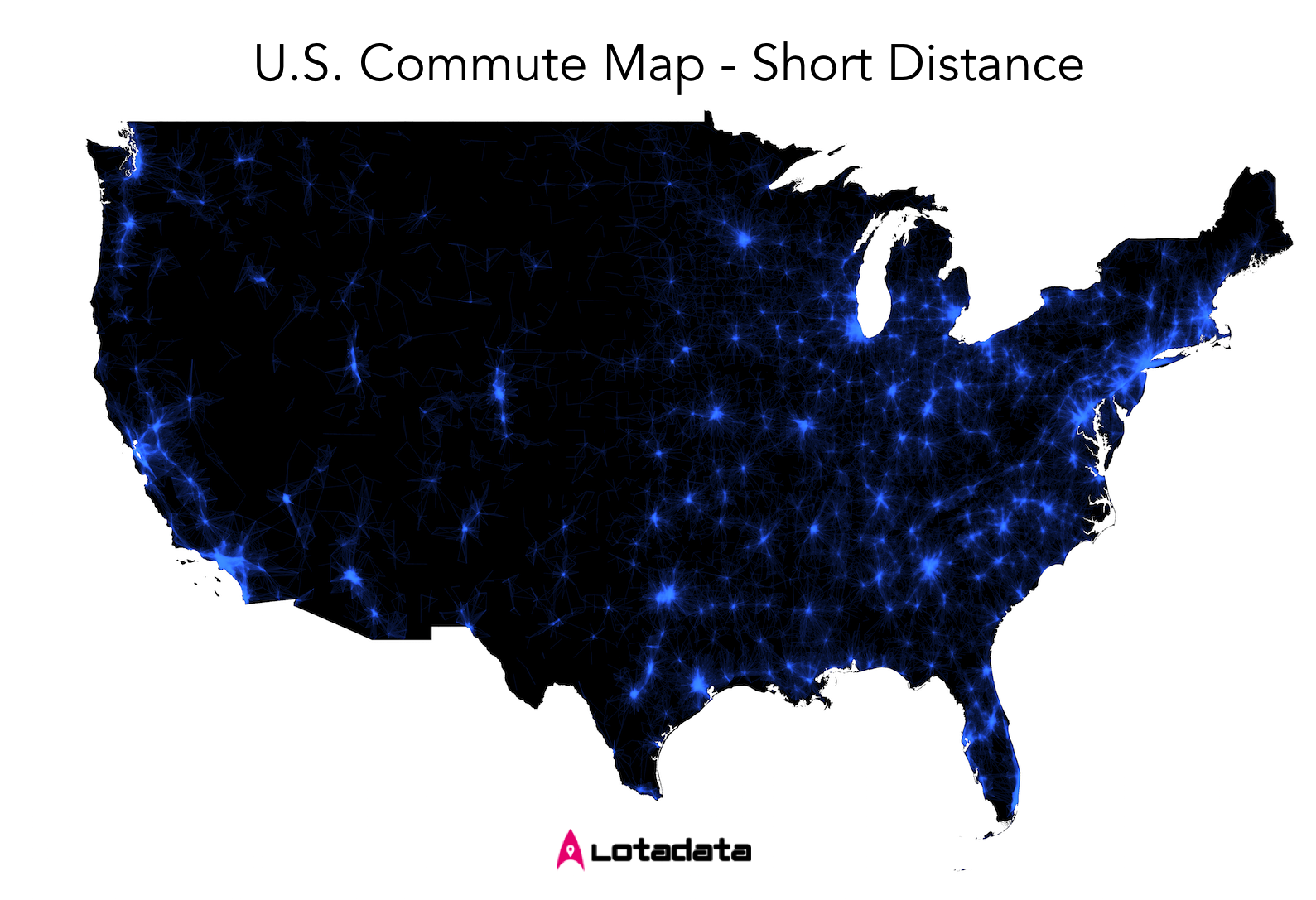 US: Lotadata has released state-based maps of how the US commutes. The report is based on a data that states 85% of the total Americans still drive to work on a daily basis. Based on that, the company developed maps of the entire country to understand how the nation moves.
To make it simple, Lotadata focused on commutes of fewer than 100 miles. Then they mapped direct paths going from a commuter's home to a commuter's workplace. The result was a satellite view of the U.S. commute where each thin blue line of the graph represents 10 commuters.
While the lines do not follow exact roads taken, they demonstrate general trends very well. States like California and Texas offer great examples of each class of commute topography.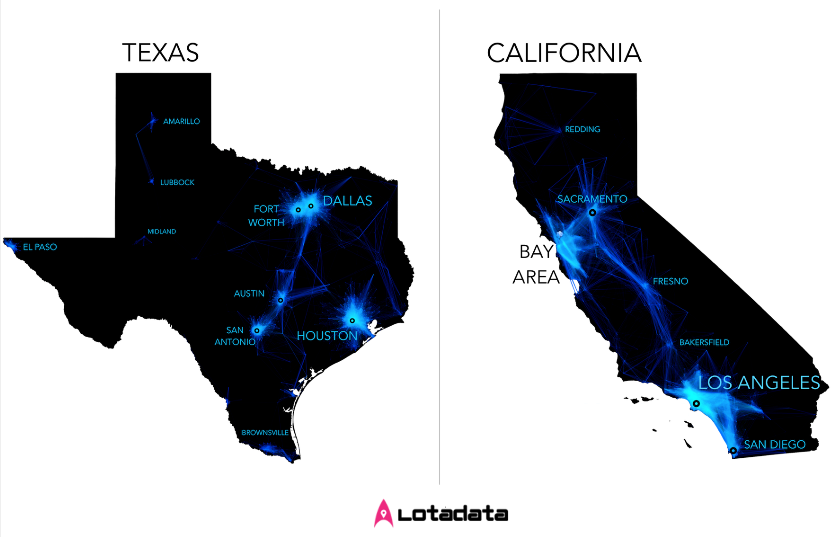 A closer look at the maps reveals some important features of commuter activity and urban geography. In fact, three distinct commute types become readily apparent with this view. Building off the work and metaphors of the urban planner Alasdair Rae, we refer to them as Galaxies, Supernovas and Corridors.
Galaxies
Galaxies are mega-regions of commuters. They are places like the Bay Area, the Greater Los Angeles Area and the New York City Metro. In galaxies, physical geography plays a large, visible role. The Bay Area exists because of the bay waters, and commuters flow primarily along the bay's coastline.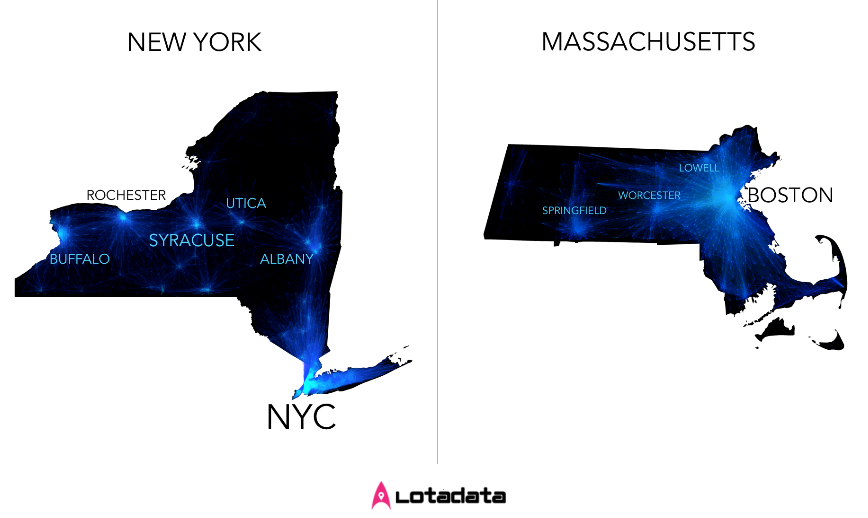 Supernovas
Supernovas are also large, dense regions of commuters. However, their structure varies from the more evenly spread galaxy commuters. As the name implies, a commuter supernova has a clear epicenter and traffic density radiates outward from that central point. Boston, Houston, Dallas and Fort Worth are great examples that exhibit this topology. These metroplex regions are so large now that using a car has become the quickest means of commute.
Corridors
The corridor is the last major feature. A corridor can act as a mid-distance connector between galaxies/supernovas, or exist as a distinct network feature. The Sacramento-Fresno-Bakersfield corridor is the connector for the Central Valley. It is largely tied together by agriculture and lies along I-5.
Super-Commuters
In addition to the average commuter, there is another class of workers called super-commuters. They are the people who travel hundreds of miles to work – sometimes once a week, sometimes several times a week. Their paths do not fit neatly into the previous commuter area types. Instead they warrant their own designation. The graph below shows how the U.S. is connected by these people, with trips over 100 miles each way shown in cyan.