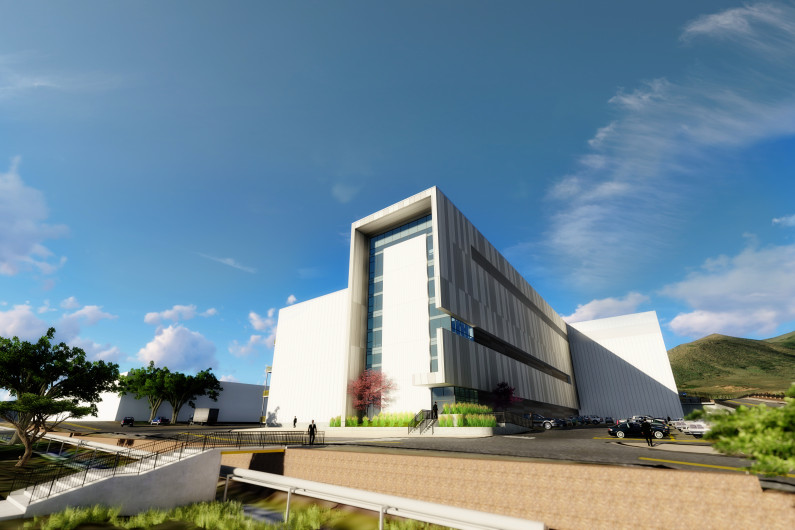 US: On Wednesday, Lockheed Martin declared its plans of building a $350 million satellite production facility at its Waterton Canyon campus in south Jefferson County. The facility will be developed to increase production capacity, drop costs and accommodate a growing workforce.
The 266,000-square-foot building, named Gateway Center, will be one of the largest production facilities on the campus and should be completed by 2020, company spokesman Matt Kramer said. The groundbreaking for the facility is scheduled for the end of August.
The facility will be large enough for the company to build five of its flagship A2100 satellites at the same time. Right now, the company is building eight A2100 satellites on campus while others are in design stages.
Assembly and testing will be performed under the same roof, so employees can simply roll a satellite down the hall rather than moving it between buildings for testing. By taking the steps out of packing, moving and unpacking a satellite, the company will cut testing time from about two days to under an hour.
Construction of the facility will create 1,500 contract jobs. Lockheed Martin currently has about 8,600 employees in Colorado, 4,000 of whom are based in Littleton. It has added more than 750 jobs to its Colorado workforce since 2014 and currently has 350 job openings in Denver. In April, the Colorado Economic Development Commission approved $12.6 million in tax credits for the company in return for bringing 550 new jobs to Jefferson County over eight years.
Kramer said the facility is built with efficiency and innovation in mind and with an eye toward cutting costs.