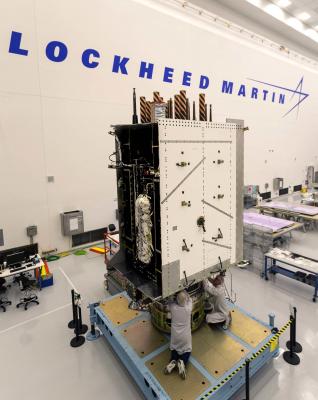 USA: The next step in modernizing the Global Positioning System (GPS) satellite constellation with new technology and capabilities is happening from the ground up!
On May 22, Lockheed Martin delivered the GPS III Contingency Operations (COps) software upgrade to the U.S. Air Force's current GPS ground control system. The upgrade will enable the Air Force to start commanding the new, next-generation GPS III satellites now coming off the production line and beginning to launch.
The challenge was modernizing the current ground system – formally known as the GPS Architecture Evolution Plan Operational Control System (AEP OCS) – to fly the legacy constellation, as well as the new, modern GPS III satellites, until the next generation Operational Control System (OCX) Block 1, still in development, is delivered.
"Positioning, Navigation and Timing is a critical mission for our nation and COps will allow the Air Force to gain early access to its new GPS III satellites," said Johnathon Caldwell, Lockheed Martin's vice president for Navigation Systems. "We just finished Final Qualification Testing and delivery on COps, and it will be integrated and installed on the AEP OCS over the summer. We look forward to the Air Force 'flying' a GPS constellation on the COps OCS which includes the new GPS III satellites, later this year."