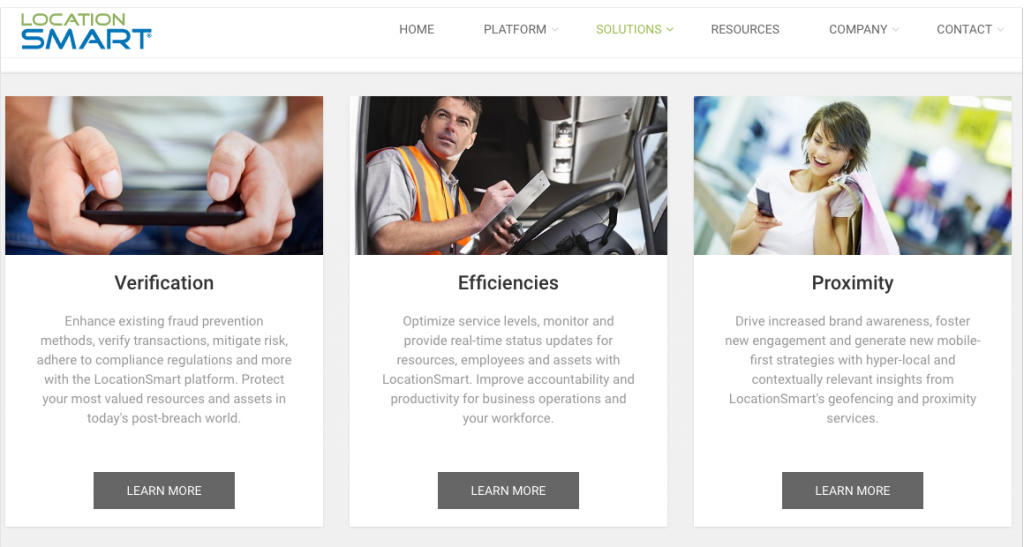 US: LocationSmart has launched its newly redesigned website. The new site provides visitors with a clean enhanced design, ease of navigation, downloadable content and an informative blog. The site features responsive design that accommodates mobile, tablet and desktop viewing.
The new site gives a quick access to the critical information and provides a thorough understanding of how LocationSmart's cloud-based platform helps businesses optimize efficiencies, track assets and verify transactions.
"Our mission with the website redesign was to strengthen the LocationSmart brand and we designed it to embrace the mobile-first world in which we live," said Mario Proietti, CEO of LocationSmart. "The layout, structure and content offer more pathways to educate visitors so they can make informed decisions on how location can help their business."
The homepage engages visitors by utilizing a visual storytelling approach as visitors explore the site. LocationSmart's intuitive navigation was created to educate visitors on the benefits of location-based services. The website's navigation is organized into five distinct sections that include Platform, Solutions, Resources, Company and Contact.
A major goal of the new website is to share informative content on the LocationSmart Platform and its applicability for verification, efficiencies, proximity and asset tracking enterprise needs. To this end, LocationSmart will share the latest industry trends, helpful tips and product updates through its new blog titled Location Matters.
Additionally, the Resources section has a comprehensive collection of case studies, white papers, videos, collateral and more to provide visitors with actionable intelligence. Users can visit the site here