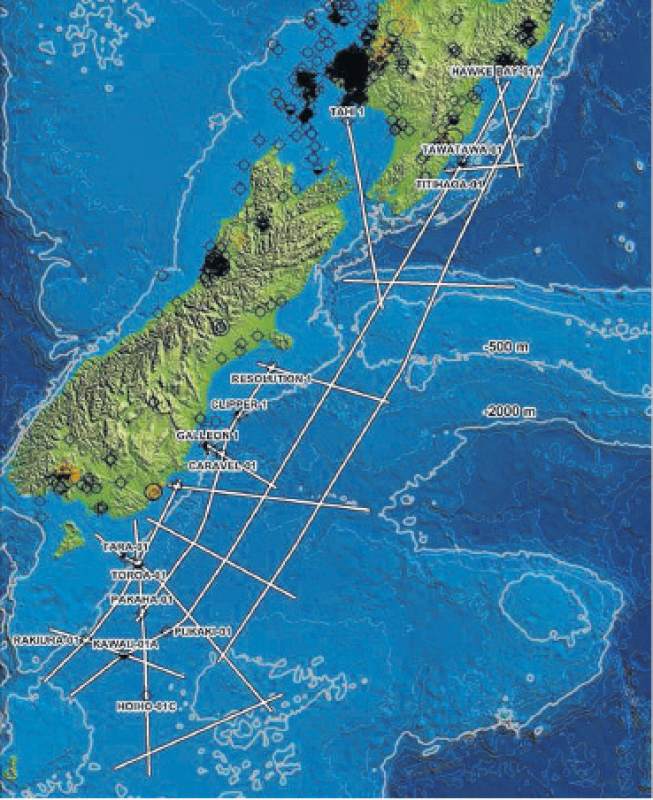 UK: In the wake of last week's earthquake, an East Coast local group, in Canterbury, opposed the seismic testing to be done. The group opposed the seismic surveying and stopped testing along the eastern seaboard following last week's magnitude 7.8 earthquake in Canterbury.
Seismologists say there is no evidence to suggest that surveying can trigger earthquakes similar to those over the past week. Seismic surveying involves sending seismic pulses from a surveying vessel, produced by a combination of air or water guns and other acoustic sources, which travel through the water and seabed and reflect off the different layers of rock to indicate the presence of oil or gas.
University of Canterbury geologist Professor Andy Nicol says that to trigger earthquakes the stresses in the rock need to change.
"Seismic reflection surveys do not change the stresses, at least not enough to be recordable. These types of surveys have been conducted in New Zealand since the early 1960s and are particularly common in offshore areas.
"Taken collectively, the earthquake activity and seismic reflection survey data in New Zealand support the suggestion that there is no correlation between the two types of events."
Anti-seismic testing group Te Ikaroa campaigner and environmentalist Tina Ngata says the earthquake and aftershocks demonstrated the seismic vulnerability of the eastern seaboard.
Although she accepts a lack of evidence to suggest the surveying can cause earthquakes, there is not enough research to prove there is no link, especially surrounding the East Coast and the Hikurangi subduction zone, which is particularly vulnerable to earthquakes.
"The East Coast is a distinct region and we can't draw examples from other places. To heighten the risk of a seismic event by seismic blasting along this plate boundary defies all common sense, especially while we are still experiencing aftershocks.
"We ask for specific research regarding our situation. We are calling upon John Key to demonstrate his concern for the wellbeing of the communities along the eastern seaboard by immediately halting all seismic testing pending a review of the current level of risk."
Ministry of Business, Innovation and Employment (MBIE) granted a petroleum prospecting permit on November 7 to seismic surveying company Schlumberger over parts of the offshore East Coast and Pegasus Basins. It covers roughly 64,000 square kilometres out to sea, from just south of Napier down to Kaikoura.