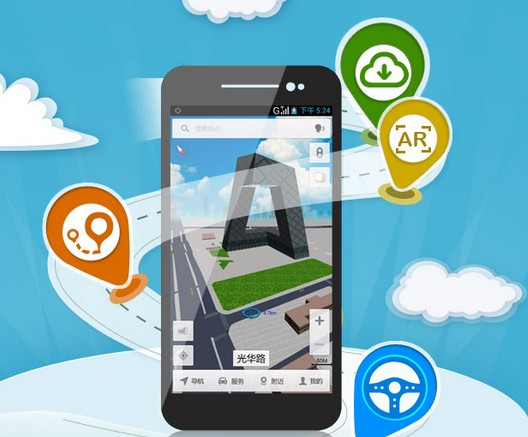 China: Link Motion, a leading smart car and smart ride company, has formed a new strategic partnership with AutoNavi Software, a leading digital mapping, navigation and location service solutions provider in China and a subsidiary of e-commerce conglomerate Alibaba Group.
Pursuant to the terms of the agreements that have been executed establishing the strategic relationship, AutoNavi will guide riders directly from its popular mapping application to Link Motion's smart ride service in all of Link Motion's operational markets and locations. In addition, Link Motion will utilize AutoNavi's leading mapping and navigation solutions and services in its smart ride business and applications.
"As we prepare for the commercial rollout of our Smart Ride business scheduled for this summer, we recognize AutoNavi as a key partner," said Duo Tang, executive vice president and head of Link Motion's Smart Ride Business. "We will rely on their best-in-class mapping and navigation services as a key technology solution for our smart ride platform, and we believe the significant order flow that could be generated directly through integration with their mapping application could be of paramount importance to rapidly securing a large user base. We look forward to further strengthening our strategic partnership with AutoNavi and announcing further initiatives with them in the near future," concluded Tang.
"Link Motion's innovative smart ride concept is a natural fit for AutoNavi users, who are accustomed to seamless and best-in-class transportation and mapping solutions," said Mr. Curtis Tong, General Manager of AutoNavi's Open Platform. "As active technology leaders in the transportation space, we believe that our mapping solutions are highly synergistic with Link Motion's smart ride service.
"Cars are an environment, where individuals spend a significant amount of time, and which through connectivity can become an important part of life. We believe there are many high-value opportunities for cooperation with an industry thought leader like Link Motion, and look forward to a strong working relationship going forward," concluded Mr. Tong