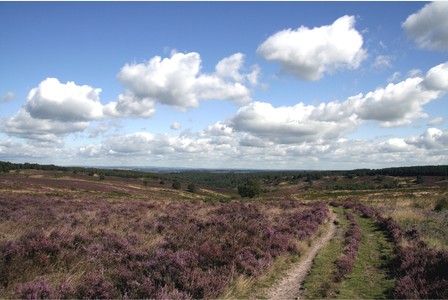 UK: Cannock Chase's hidden history will be unveiled using LiDAR according to the Staffordshire County Council that has taken up the project. The project is set to unearth the history of Cannock Chase without digging up the beauty spot.
A project called The Chase Through Time is making use of state-of-the-art LiDAR (light detection and ranging) technology attached to an aircraft to survey the area from several thousand feet.
It can reveal the landscape's archaeology, much of which often survives as earthworks hidden beneath vegetation; all without damaging or removing the familiar trees and plants of the Chase.
The aerial survey was carried out last month. A team of trained local volunteers, working with specialists, will now visit potential sites identified by the Lidar to investigate and record their findings.
A programme of documentary research, to be hosted at the Staffordshire Record Office, will also help to tell the story of the Chase through the last three to four hundred years. In this project, Historic England is partnering with Staffordshire County Council, who will provide a £96,000 grant from the Heritage Lottery Fund (HLF).
Helen Winton, aerial investigation and mapping manager at Historic England said: "Historic England is excited to be a partner on the Chase Through Time project.
"Cannock Chase has some of the best preserved archaeological remains relating to Great War army training in England and we look forward to discovering further evidence of its rich past, to help tell its story and to ensure its future protection, particularly during the centenary commemorations."
Source: SSN