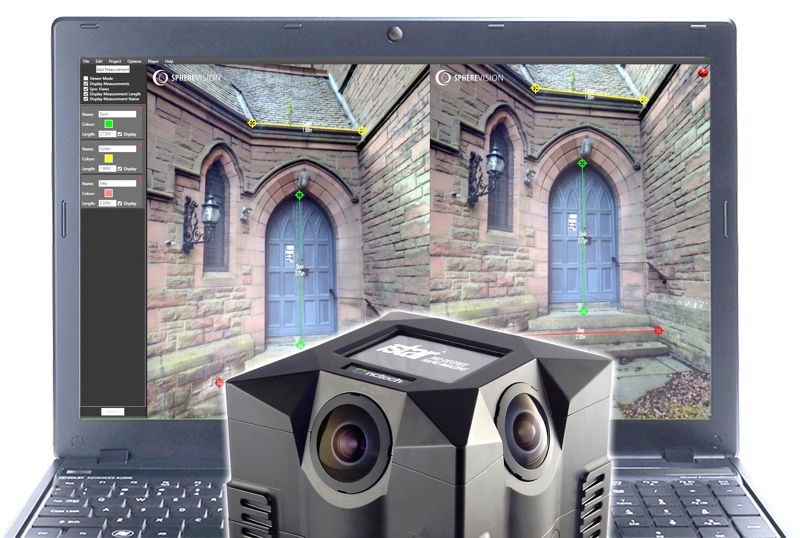 Germany: Arithimetica has launched the latest version of its 360 degree imaging software at INTERGEO 2017. SphereVision 1.4, the upgraded version, will be displayed at C2.055 Hall 2.1 at INTERGEO in Berlin from 26-28 September 2017.
SphereVision 1.4 allows importing PDF documents on which maps, imagery, floor information can be added. Hotspots can also be used for additional data and 360 degree images. In order to add notes, a new functionality has been introduced and the software is more user friendly.
To celebrate the launch of the new version, Arithimetica is offering Ricoh Theta Camera to new users of SphereVision Project Builder, if they will purchase it between 26 September and 13 October 2017.
Mark Senior, Business Development Manager at Arithmetica says, "Intergeo is the place to be this week attracting more than 17,000 visitors, from 107 countries and was therefore the natural choice for officially launching SphereVision 1.4." He also adds "We are also very excited to be able to offer a sneak preview of future developments which will be launched to market later this year."
Visitors at INTERGEO 2017 will also get a glimpse of SphereVision 2.0 which will release at the end of this year. SphereVision 2.0 will allow users to view projects in VR mode, by using HTC  Vive headsets and give the users a whole new interactive experience.