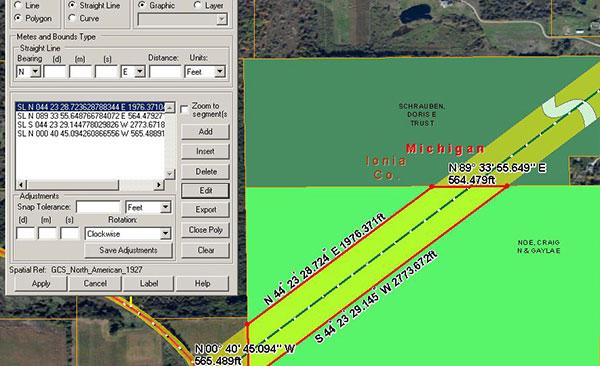 US: LandWorks has created a new Spatial Alignment Tool that runs as an ArcGIS Desktop extension and automates tedious polygon editing tasks for land mapping professionals and land asset managers. With this development, the company has also advanced its integration with Esri technology; and hence, the company has decided to demonstrate its product at the booth #2404 at the 2016 Esri User Conference, June 27-July 1, at the San Diego Convention Center.
The new software can be used in any country and in any industry that maps land boundary polygons using Esri's ArcGIS Platform. Previously, when a more accurate version of land grid (Public Land Survey sections, Texas abstracts, etc.) or tax parcel data was made available by a data vendor, any polygons in an updated area of the grid had to be manually realigned to snap to the more accurate grid. But with LandWorks' Spatial Alignment Tool, manual realignment is no longer necessary.
"Land grid and parcel data providers typically deliver quarterly updates to customers. The labor intensive task of realigning mapped land polygons to the updated version has been a long-term challenge that many companies choose to forgo rather than implementing the more accurate version of the land grid or parcel data," said Jerry Bramwell, President and CEO of LandWorks.
The Spatial Alignment Tool works with any vector land grid or parcel data. Users need an original source land/parcel grid and an updated source land/parcel grid. The tool detects vertex movements between the original land/parcel grid and the corresponding updated layers, then automatically aligns the selected polygons based on those detected changes.
"Traditionally, companies have been hesitant to change land grid or parcel data vendors because of the seemingly Herculean task of transferring the polygons from one land grid or parcel layer to another," said Bramwell. "Automating this task using the Spatial Alignment Tool now makes switching suppliers a viable option."