On May 14 2018, KQ GEO Technologies Co., Ltd. held a seminar in Malaysia on "Bringing together the geospatial communities".
Nearly 100 leaders and guests had attended this seminar, including the director of Utility Mapping Division of Department of Surveying and Mapping Malaysia (JUPEM) Dr. Yunus, the first deputy director of Biosafety Division of Ministry of Agriculture and Agro-Based Industry, Malaysia (MOA) Seng kiet, the first deputy director of Meteorological Department of Malaysia (MetMalaysia) Adawiah, the deputy director of Forestry Department of Peninsular Malaysia (FDPM) Shahrulnizam, the deputy director of Department of Minerals and Geoscience Malaysia (JMG) Norsham and the general manager of Alam Informasi Sdn Bhd Sidekick.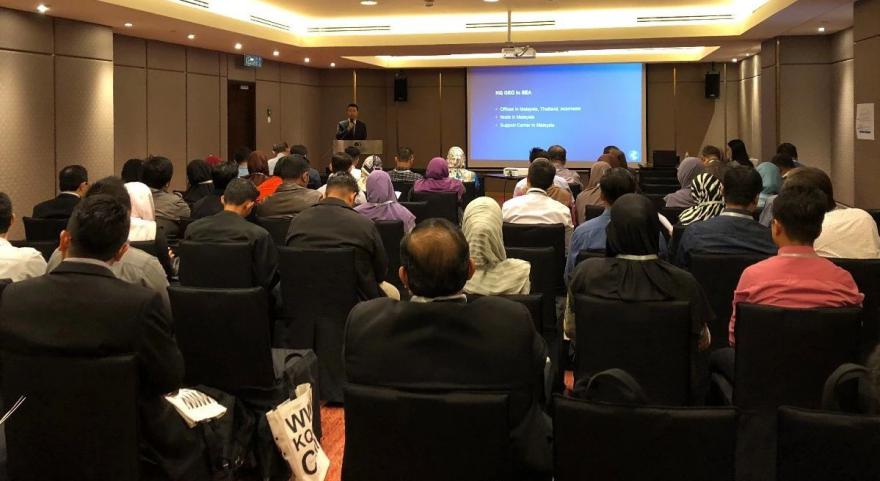 At the beginning of the seminar, the director of Global Business An Ke delivered a speech on behalf of KQ GEO Technologies Co., Ltd. In his address, he introduced in detail the 17-year development history of the company and its international market layout.
With 17 years of efforts, KQ GEO Technologies has become a high-tech private enterprise which enjoyed good reputation in geospatial field. The company has been focusing on the R&D of core technologies and integrated R&D of software and hardware, industrial solutions and professional services. What's more, it has multiple intellectual property rights, which helps it gain recognition from the market. Based on the self-developed KQGIS platform, the company has independently developed a series of software and hardware products such as KQGIS Desktop, KQGIS Server, KQGIS Mobile, KQGIS 3D, RS Data Integrated Processing System, High-Precision GNSS series products.
The recent years has seen the rapid development of the company's software platforms and industrial solutions. Among them, the solutions have covered various industries, like land and resources, forestry, water resources, agriculture, digital city, national defense, surveying and mapping, environmental protection and electricity. More than 50 honors have been awarded to KQ GEO Technologies.
An said that KQ GEO Technologies has always attached great importance to the development of the international market. By now, the company has set up branch companies in Malaysia and Indonesia. With the continuous exploration in the Southeast Asian market, the company plans to build a professional technical team which focuses on the geospatial products and solutions, so as to deliver more products and solutions tailored to Malaysia and the South Asia market.
Nowadays, China has established a close tie with Malaysia and Malaysia's geo-industry keeps up with the international development trends, which provides a great opportunity for both sides to strengthen their tie. Besides, Malaysia's political stability, mature market, open business environment and superior geographical location also create a good market climate for the company. It is hoped that through this seminar, the company can bring our best technologies to Malaysia. And more importantly, it hopes to establish a long-term and close connection with friends in Malaysia and Southeast Asia.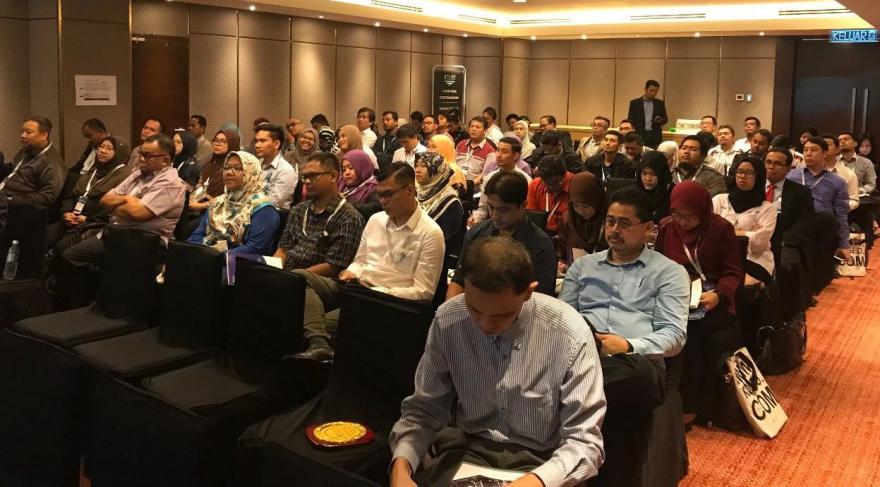 Next on the agenda were one-day keynote speeches. This seminar includes several keynote speeches such as KQGIS in China Real Estate Registration, Applications of Utility Mapping, and Path to Solve Massive Data Distribution and Management with Reference to China Centre for Resources Satellite Data and Application (CRESDA). At the same time, the seminar also introduced the advantages and applications of KQGIS Desktop, KQGIS Server, KQGIS Mobile and KQGIS 3D.
Through the interactive presentations coupled with explanations by technical personnel, the company's software and solutions have been fully displayed and deeply interpreted.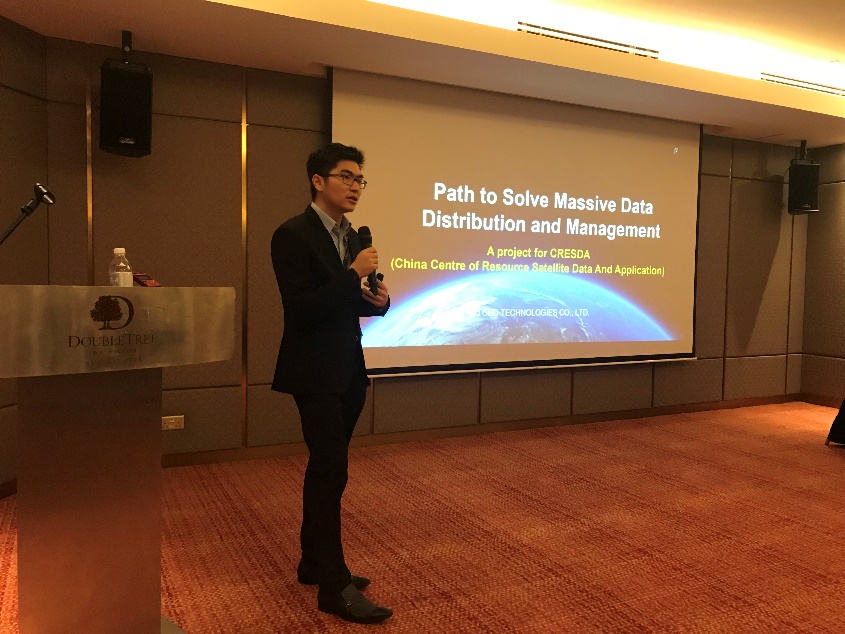 The one-day seminar witnessed a gathering of GIS departments and companies from Malaysia, further increasing the influence of KQ GEO Technologies in Malaysia's GIS communities. It is believed that this seminar has provides insight into how KQ technologies easily transform data into intelligent and usable information. After the meeting, many guests asked quite a few questions that explore the intersection of KQ technologies and business drivers.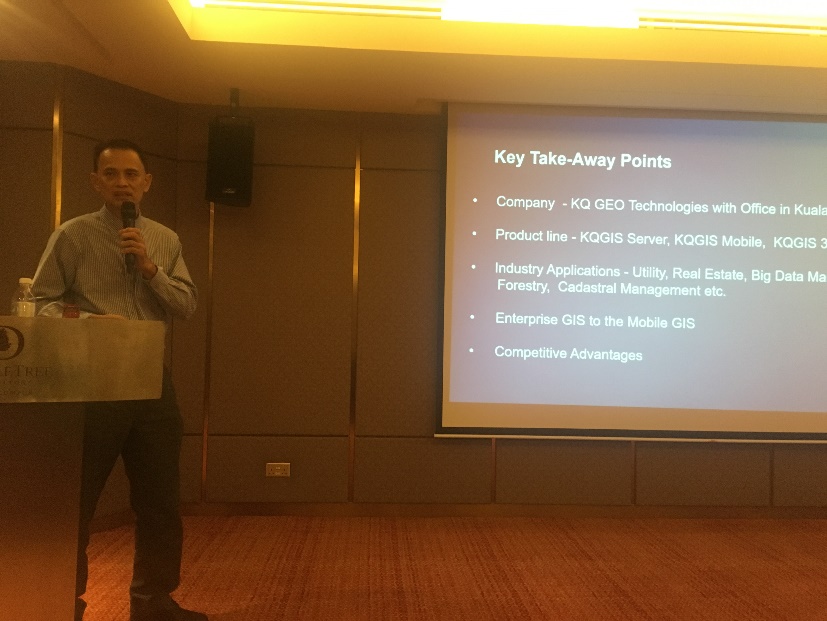 This gathering has enabled the company to access Malaysia market information more easily so that it can develop products and solutions that respond directly to the market needs accurately and in real time. Profoundly, this seminar has paved the way for defining the directions of further market expansion and establishing a geospatial culture across the region.