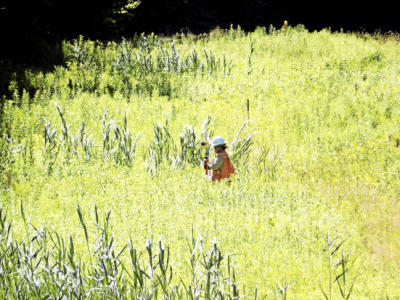 US: Natural oil and gas company Kinder Morgan has started mapping the path of its new two-mile natural gas pipeline that runs through Otis State Forest in Sandisfield. The $86 million Connecticut Expansion Project, designed to increase Tennessee Gas Pipeline Co. supplies for three distributors in the state. However, to go forward, the company needs a "notice to proceed and construct" from federal regulators, said Kinder Morgan's communications director Richard Wheatley.
Permission for surveying and planting of flags along the pipeline route's right of way had been granted by the state Department of Conservation and Recreation as well as private landowners, Wheatley stated. No clearing of land was involved, he pointed out, adding that the surveying and flagging "helps us delineate the right-of-way path while protecting and preserving old growth in the process."
Tennessee Gas, an affiliate of Kinder Morgan, won preliminary approval for the project from federal regulators last March. The pipeline expansion involves three loops — in Bethlehem, N.Y., Sandisfield, and in Agawam, extending into northern Hartford County, Conn.
Opponents of the project have argued that the old-growth forest is protected by the Massachusetts constitution, since the land was acquired by the state for conservation a decade ago at a cost of $5.2 million. Wheatley acknowledged that the company still needs several environmental permits in order to gain the final go-ahead signal from the Federal Energy Regulatory Commission.
Tennessee Gas must obtain several additional federal and state permits "before the commission staff can give the green light to begin construction of certain portions of the Connecticut Pipeline Expansion Project," said FERC spokeswoman Tamara Young-Allen.
These include compliance with or a waiver from a section of the Clean Water Act administered by the U.S. Army Corps of Engineers, and a similar authorization or waiver from the state of Connecticut, she stated in an e-mail to The Eagle. The company has received those waivers from Massachusetts and New York. Also required is completion of "tribal consultations" under a section of the National Historic Preservation Act.
Finally, the project awaits a final order from Berkshire Superior Court Judge John Agostini granting Kinder Morgan an injunction allowing tree-cutting and other construction activity along the four-mile pipeline route through Sandisfield, including 2.3 miles in the Otis State Forest.