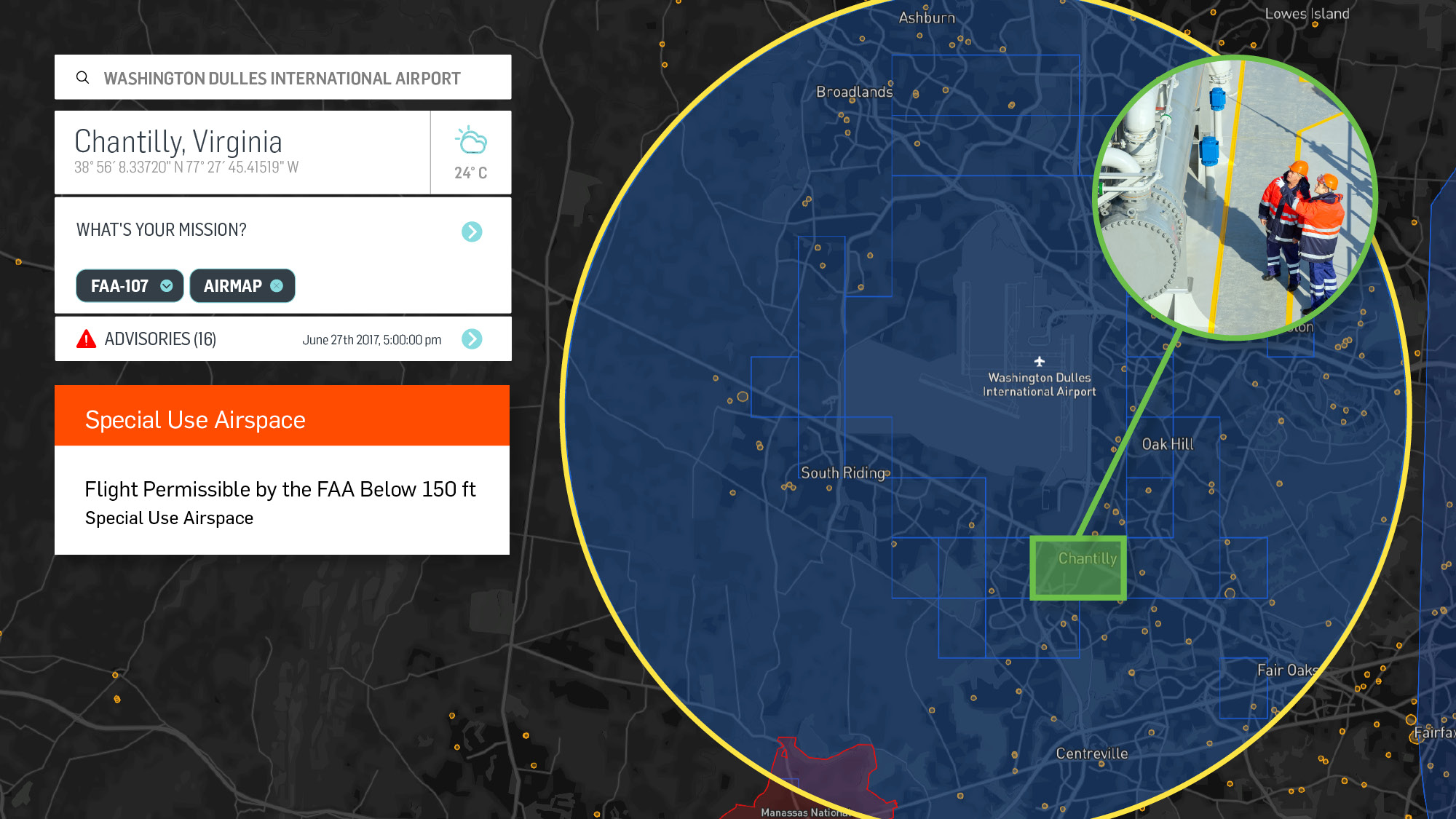 US: AirMap and Kansas Department of Transportation (KDOT) have announced that they will deploy Unmanned Traffic Management (UTM) technology across the state of Kansas. The initiative, which is the first of its kind in the United States, will support the growth of the state's drone economy and ensure safer skies for all who live, work, and fly in Kansas.
Unmanned Traffic Management, or UTM, is the technological infrastructure that facilitates data exchange and air traffic control for drones. By implementing technologies that will one day be part of a nationwide UTM framework, Kansas is the first U.S. state to take a proactive approach to protecting the privacy, safety and security of state residents while empowering drone entrepreneurship.
The KDOT-AirMap partnership will foster a thriving drone economy with the potential to contribute billions in economic impact and create thousands of jobs in the state. The collaboration will lay the foundation for a statewide UTM infrastructure by deploying technology capable of:
Delivering safety-critical information from state and local agencies to drones for situational awareness and flight planning
Facilitating collaboration, communication and data exchange between state and local authorities and drones and their operators
Fostering public awareness about drone regulations and airspace requirements
Automating airspace notification and authorization at Kansas airports
Demonstrating sophisticated solutions that safeguard public safety and personal privacy, including technology for geofencing and remote identification
Enabling high-scale and complex operations beyond visual line of sight
The initiative will make AirMap's airspace management dashboard available to every airport in Kansas. Using the AirMap platform, participating airports will be able to accept digital flight notices, communicate with drone operators and prepare for UTM milestones on the horizon, including automating airspace notification and authorization for commercial drone flights.
Government entities and agencies throughout the state will be trained to use the AirMap platform to support their own drone operations and provide safety-critical information to drone operators, including first responder activity, locations of critical infrastructure, local landmarks, community events and more.
State colleges and universities will also receive access to the AirMap platform, including AirMap's APIs and SDKs for developers, to empower students and faculty to participate in research and development to discover new drone applications.
"Drones are already contributing to the Kansas economy as they start to be employed by farmers, ranchers, realtors, first responders and our public agencies," said Bob Brock, Director of Unmanned Aerial Systems (UAS) and Deputy Director of Aviation at the Kansas Department of Transportation. "By partnering with AirMap, we ensure that the state of Kansas is a perfect place to fly drones and build strong UAS companies. Kansas is open for business."
"Soon, there will be more drones in our skies than cars on our roads," said AirMap cofounder Gregory S. McNeal. "The AirMap-KDOT partnership will help Kansas prepare for this next frontier in aviation, creating the digital infrastructure the state will need to safely, securely and efficiently benefit from high-scale drone operations. We're thrilled to partner with KDOT to open Kansas skies for drones."