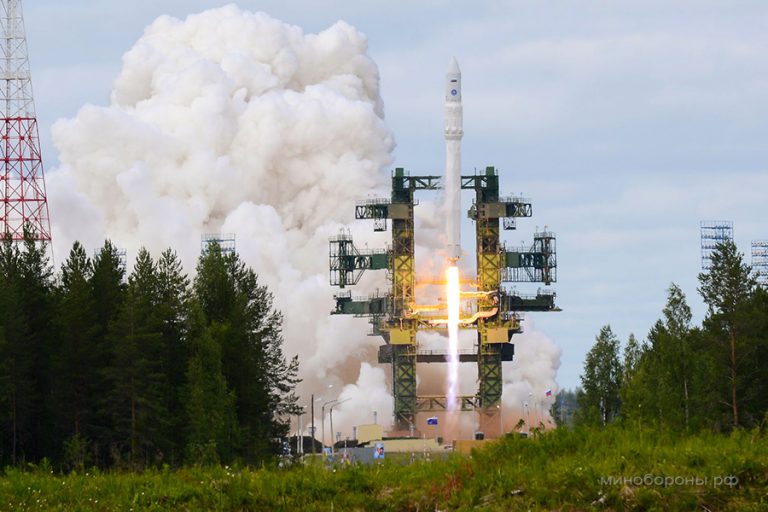 South Korea: South Korean space agency, KARI has signed a contract to launch an Earth observation satellite into orbit in 2020 aboard Russia's Angara rocket, giving the new booster its first commercial customer, International Launch Services announced Monday.
An Angara 1.2 rocket will place the Kompsat 6 satellite into a sun-synchronous polar orbit after liftoff from the Plesetsk Cosmodrome in northern Russia, officials said.
ILS announced the arrival of the Angara booster on the global commercial launch market in July 2015, and the Kompsat 6 launch contract is the company's first win with the new Russian rocket.
The Angara deal also marks ILS' entrance into a new segment of the launch market. The company is best known for arranging commercial satellite launches on the heavy-lift Proton rocket, a vehicle aimed at lofting large communications payloads into space.
"This was a challenging competition for Kompsat 6 as we were bidding against a very strong field of commercial launch service providers," said Thomas Carroll, ILS vice president of sales. "ILS was selected under KARI's extensive review process based on many factors. This confirms our position in the launch market segment as a preferred launch service provider."
ILS announced in 1999 it would exclusively manage marketing and sales of the Angara rocket, which the company then said was scheduled for a maiden launch in 2001. But the Angara rocket's $3 billion development festered due to Russian financial woes, and its first demonstration flights did not take off until 2014.
The Russian Angara rocket is being seen as a replacement for Proton and Rockot boosters that were used to launch much of Russia's military satellite fleet, along with commercial communications and international Earth observation spacecraft.