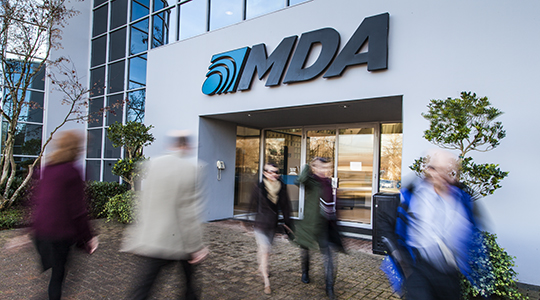 US: On Thursday, following the successful closing of its merger with MDA, DigitalGlobe announced that Jeffrey R. Tarr, President and CEO, DigitalGlobe, will depart the company. To ensure a seamless transition, Tarr will serve as an advisor to Maxar Technologies through at least January 2018.
"On behalf of the Board, I want to thank Jeff for his leadership and service to DigitalGlobe," said General Howell M. Estes III (USAF, ret.), Chairman of the DigitalGlobe Board of Directors. "Under Jeff's leadership, DigitalGlobe served our customers' most sophisticated mission requirements, expanded into geospatial analytics and built a powerful platform and services business. The company also more than doubled its annual revenue, nearly tripled adjusted EBITDA and lifted returns sustainably above its cost of capital during his tenure. Jeff is a world-class executive and a deeply caring leader who inspires others around him, and I am confident that he will find continued success."
"It has been an honor to lead DigitalGlobe and work alongside the industry's most talented and dedicated team of professionals. I am proud of all that DigitalGlobe has accomplished as the leading source of information about our changing planet," said Tarr.
"On a personal note, I would like to thank our customers, leadership and team members who have collectively made my tenure with DigitalGlobe the most meaningful chapter in my career. I am also especially grateful for General Howell Estes, who has so capably chaired our Board since 2011, and for the entire Board of Directors for their guidance, support and commitment to our shareowners. The collective achievements of these many individuals have positioned DigitalGlobe for continued success as an important part of Maxar Technologies portfolio well into the future."