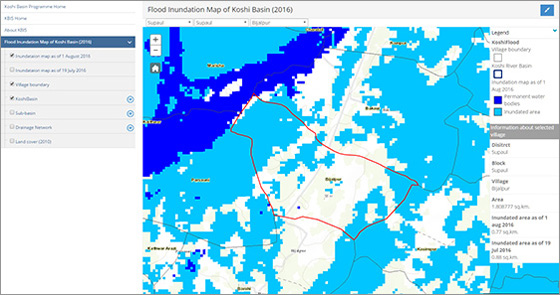 India: The International Centre for Integrated Mountain Development's (ICIMOD) Koshi Basin Programme (KBP) can now rapidly produce 'flood inundation map' to speed up response to flooding in the Koshi River basin areas.
The map uses L-band Synthetic Aperture Radar-2 (PALSAR-2) images from Japan Aerospace Exploration Agency (JAXA).
This information is already being used by disaster response agencies including the Disaster Management Department, Government of Bihar in India. The Flood Inundation Map of Koshi Basin can be found here.