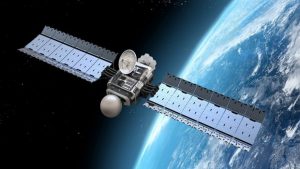 India: To fortify the Indian defence mechanism further, ISRO will provide remote sensing services for monitoring suspicious vessels and boats venturing into the Indian seas. The announcement was made by the home ministry in an event to mark the 9th anniversary of the deadly 26/11 attacks in Mumbai. As part of the coastal security ring, ISRO will provide 1000 transponders to the Indian defence forces, which will be set up to thwart terrorist attacks.
For monitoring of boats, automatic identification system would be installed in all boats above 20 metres, while colour coding of boats was being undertaken by coastal states and Union Territories for easier monitoring in the high seas and on the International Maritime Boundary Line, the official said.
India has a coastline of 7,516 km running through Gujarat, Maharashtra, Goa, Karnataka, Kerala, Tamil Nadu, Andhra Pradesh, Odisha and West Bengal and the Union Territories of Daman and Diu, Lakshadweep, Puducherry and Andaman and Nicobar Islands.
Standard operating procedures (SOPs) were developed for dealing with the breach of the International Maritime Boundary Line and SOPs were issued for upgrading security in non-major ports and single point mooring facilities, another official said.
The SOPs were issued to coastal states and Union Territories for better coordination among stakeholders, coastal mapping started in states for entering terrain details, coastal and local police stations, bomb disposal facilities, ports railway stations, bus stands, fishing villages and fish landing points, the official said.
Security of the coastline is vital for the country as there are nuclear stations, missile launching centres, defence and oil installations along the coast.
India's long coastline presents a variety of security concerns that include landing of arms and explosives at isolated spots on the coast, infiltration/ex-filtration of anti-national elements, use of the sea and off-shore islands for criminal activities, smuggling of consumer and intermediate goods through sea, the official said.
The absence of physical barriers and the presence of vital industrial and defence installations also enhance the vulnerability of the coasts to illegal cross-border activities, the official said.