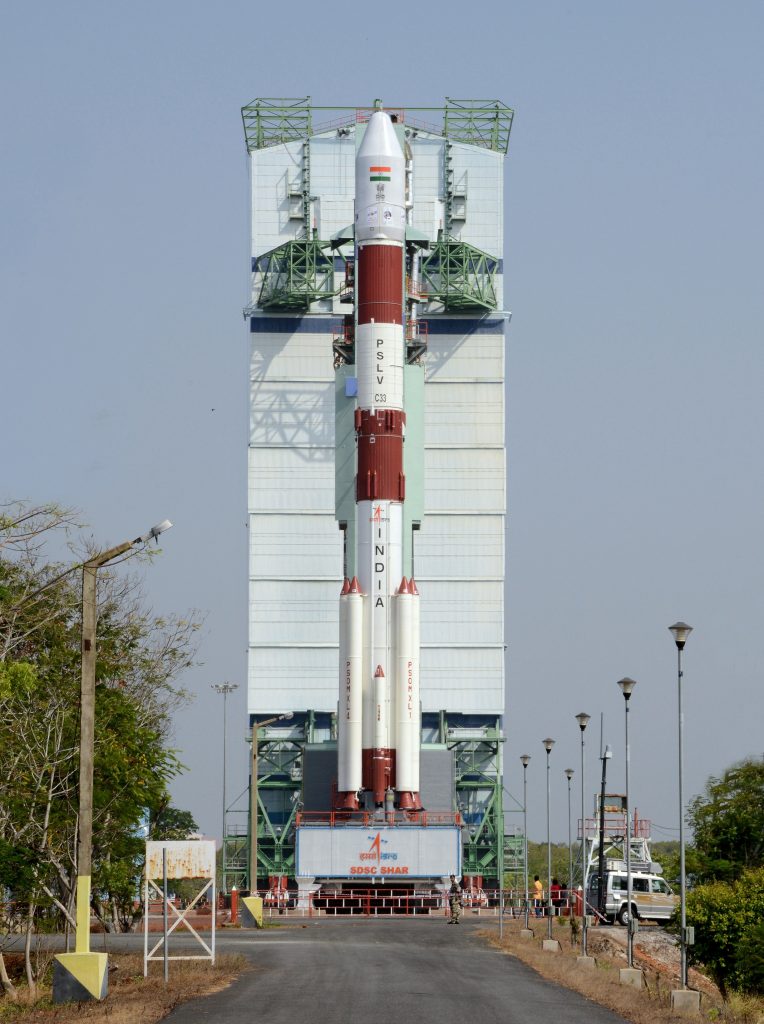 India: Indian space agency, ISRO will launch its Cartosat-2 series satellite for earth observation with a record 19 co-passenger satellites. The satellite will be launched from the Satish Dhawan Space Centre (SDSC) at Sriharikota in Andhra Pradesh on June 22.
For the launch, ISRO is using the PSLV-C34 that will be loaded with 727.5 kg in weight. The take-off time for the launch is 0925 hours from the Second Launch Pad of the spaceport. It will be the fourteenth flight of PSLV in 'XL' configuration (with the use of solid strap-on motors), sources in the ISRO said.
The co-passenger satellites are from the United States of America, Canada, Germany and Indonesia as well as two satellites from India, one from the Sathyabama University of Chennai and other from the College of Engineering, Pune. The co-passenger satellites together will weigh about 560 kg at lift-off. The total weight of all the 20 satellites to be carried onboard PSLV-C34 is about 1288 kg.
According to ISRO, the Cartosat-2 series satellite is similar to the earlier Cartosat-2, 2A and 2B. After its injection into a 505 km polar SSO, it will be brought to operational configuration following which it will begin providing regular remote sensing services using panchromatic and multi-spectral cameras.
The sources said the imagery sent by the satellite will be useful in cartographic applications, urban and rural applications, coastal land use and regulation, utility management like road network monitoring, water distribution, creation of land use maps, precision study, change detection to bring out geographical and manmade features and various other Land Information System (LIS) and Geographical Information System (GIS) applications.
The co-passenger satellites include Lapan-A3 (mass 120 kg), an Indonesian microsatellite for Earth observation (multi-spectral remote sensing) for land use, natural resource and environment monitoring. ISRO has so far launched 57 satellites for foreign countries.
Source: NetIndian