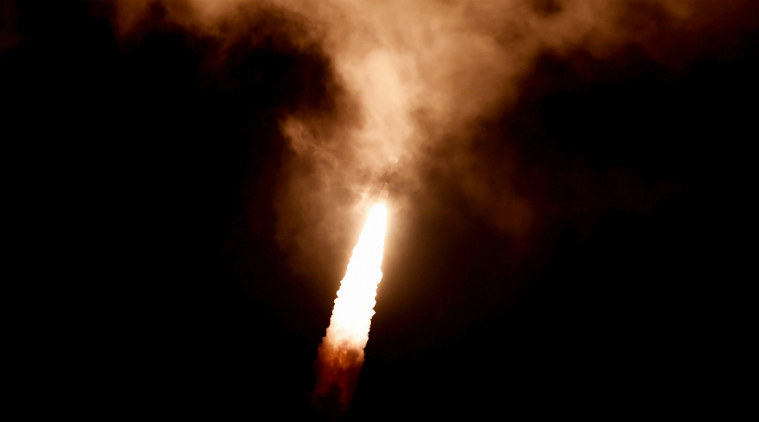 India: Investigating the causes that led to the failure of IRNSS-1H navigation satellite, it appears that ISRO scientists are strongly suspecting the failure of pyro elements for the non-separation of the heat shield of its rocket Polar Satellite Launch Vehicle's (PSLV) XL variant on Aug 31, according to a senior official.
As a result of the heat shield not separating the 1,425 kg navigation satellite, IRNSS-1H got stuck inside which led to the failure of around Rs. 250 crore mission.
Normally the heat shield will be separated soon after the rocket crosses the earth's atmosphere. According to K. Sivan, Director, Vikram Sarabhai Space Centre (VSSC), all the systems during the rocket's flight worked well while the only suspect place is the pyro elements.
The VSSC is part of the ISRO. "Tests are going on to find out the reasons for the failure of heat shield separation. Each test takes around 72 hours," Sivan told IANS.
One fortunate aspect of the failure is that ISRO has all the flight data as the rocket was not lost during its one way journey. Sivan said the heat shield would separate after on-board computers give the command to ignite the explosives. The explosives would then ignite and explode to separate the two parts of the heat shield joined by bolts.