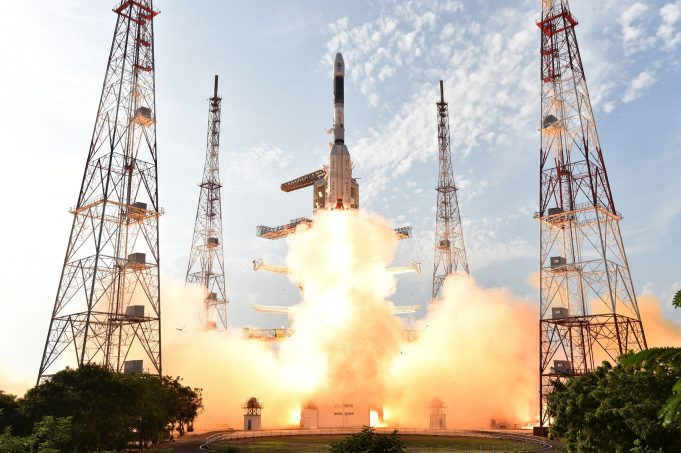 India: The Indian Space Research Organisation (ISRO) has succeeded in its 100th mission of launching 31 satellites from the Satish Dhawan Space Centre in Sriharikota. The longest flight mission in the history of ISRO launches, it had four-stages. It will also be the first mission after the failure of the PSLV on August 31, 2017.
The agency's Polar Satellite Launch Vehicle (PSLV-C40), which was undertaking its 42nd mission in this flight, hosted a CARTOSAT-2 series satellite and 30 others from countries like Canada, Finland, France, South Korea, the UK, and the US.
The lift-off was postponed by a minute because of fear of collision with space debris. At the occasion, the outgoing ISRO chairman Kiran Kumar said that the successful launch of Cartosat-2 series satellite is a gift to country from ISRO.
On the other hand, the chairman designate Dr. K Sivan spoke about the trust world organizations have in the agency. He said, "Many customers have come to ISRO for their launch immediately after our last failure. That speaks a lot about their trust in ISRO."
Built by ISRO, the Cartosat-2 series satellite is an earth observation satellite, which will help India observe the earth and relay high-resolution scene-specific spot images. The images will be used for cartographic applications, urban and rural applications, coastal land use and regulation, road network monitoring, water distribution, creation of land use maps among other things.