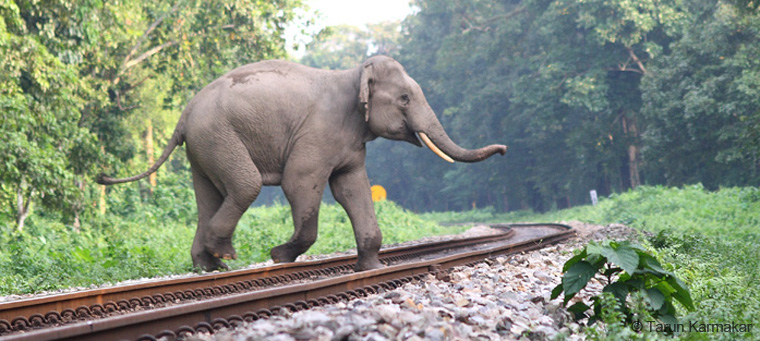 India: The Indian space agency ISRO is planning to set up a regional GIS centre at the Jalpaiguri Government Engineering College. A team of the agency's Calcutta office visited the college to discuss on an elaborate plan that will not only help in forecasting natural calamities and rescuing people, but also help in preventing the elephants' deaths on the Dooars rail tracks in north Bengal.
On Saturday, G. Srinivasa Rao, a scientist posted at the Regional Remote Sensing Centre of ISRO in Calcutta, reached the college and held talks with Amitava Roy, the principal, and some senior faculty members.
"We want to use GIS technology to prevent deaths of elephants and during natural disasters in north Bengal. We had some discussions today and will again visit the college next month," said Rao.
Though the scientist did not elaborate on the plan, the college authorities said the organization is planning to set up a centre there.
"The organisation wants to set up a regional GIS centre at our college that will work for north Bengal. They have expressed concern over the deaths of elephants on the railway line in the Dooars and want to use the technology to stop such deaths. Also, during earthquakes, flood and landslides, Isro's technology can be used for forecast as well for relief and rescue operations," the college principal said.
At the meeting, it was decided that Subhash Burman, a senior teacher at the college, will prepare a detailed project report by next month on the elephant death issue.
Information like the routes through which elephant herds move, their corridors across north Bengal and locations of the rail tracks would be studied and mentioned in the report, said Burman.
Every year, elephants die after being hit by trains on the tracks that connect Siliguri with Alipurduar, covering the Dooars. The tracks move through several patches of forests, including wildlife habitats like Chapramari Wildlife Sanctuary and Buxa Tiger Reserve.
"It was also discussed that once the technology is put into place, our college will have to take the responsibility of maintaining liaison with the railways and the state forest department," said a faculty member of the college.