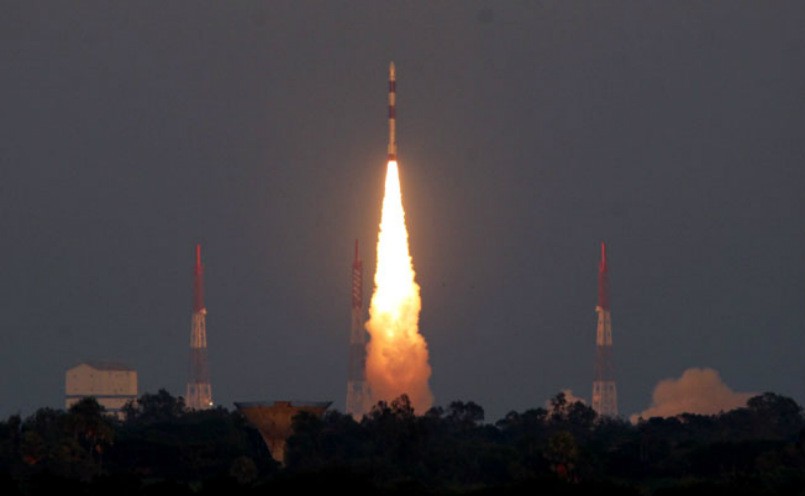 India: Indian space agency, ISRO will launch its latest remote sensing satellite of the Cartosat-2 series, along with 28 foreign satellites in the first week of January, according to a top ISRO official. Director of Thiruvananthapuram-based Vikram Sarabhai Space Centre (VSSC), K Sivan clarified that there will be no launch this month and that launch services, which halted after the unsuccessful launch of navigation satellite IRNSS-1H on August 31, will "resume in the first week of the new year".
In an interview with Rakesh Sasibhushan, CMD, Antrix (the commercial arm of ISRO) told TOI: "The January launch payload will comprise a combination of one Cartosat, 25 nano-satellites, and three micro-satellites. Finland is the new customer this time. The rest co-passengers are from existing foreign customers. Most of these small satellites are from the US."
The launch of Cartosat-2 by the PSLV C40 rocket is a follow-on mission of the Cartosat-2 series with the primary objective of providing high-resolution scene-specific spot imageries. The satellite, which carries panchromatic and multi-spectral cameras, is capable of delivering high-resolution data.
Sivan said, "After the Cartosat mission, the subsequent launch will be of Gsat-6A that will be lifted off by a GSLV Mk II rocket". "The launch of navigation satellite IRNSS-1I, which will replace the first navigation satellite IRNSS-1A, whose three atomic clocks (meant to provide precise locational data) had stopped working last year, is planned in February or March," he said, adding, "Next in line will be the Chandrayaan-2 mission, scheduled for launch in March."
The series of satellite launches scheduled next year is in line with ISRO chairman A S Kiran Kumar's recent statement to TOI that the space agency is planning to double the number of launches from eight to 10 to 18-20 annually. Kiran Kumar also said that though the space agency currently has "45 satellites in orbit, the country is significantly short of communication satellites. Therefore we have to maximise launches".