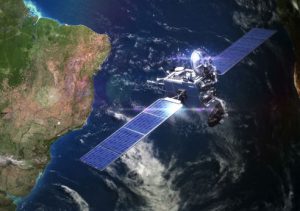 India: ISRO has announced its next mission on August 31. The back-up navigation satellite, IRNSS-1H, will be launched from the Sriharikota launch center just before 7 p.m. next week.
The spacecraft weighing over 1400 kg is similar to the other seven that are already in orbit. It will be put in a geostationary orbit in space over 55 degrees East longitude on ISRO's light-lifting PSLV rocket.
The Indian Regional Navigation Satellite System — since renamed Navigation with Indian Constellation or NavIC — has been put up to give near-exact ground positions and time of objects or people, similar to what the American GPS does on a global scale. NavIC gives these details for land, sea or in air, as required by various Indian user agencies or individuals.
ISRO for the first time involved a consortium of six small and medium industries while building 1H and testing it; the next back-up 1I will also be assembled with greater role given to industry.
The upcoming 1H became necessary after all three rubidium atomic clocks on the first satellite, 1A, failed in orbit. 1A, now providing messaging services, was launched in July 2013.