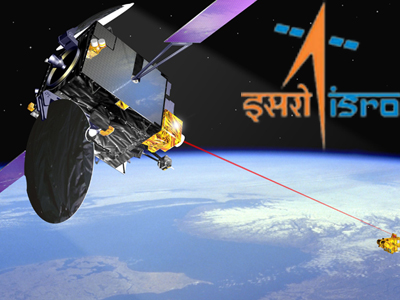 India: Indian Space Research Organisation (ISRO) is mulling to launch four satellites in 2017, for metallurgic, communication and remote sensing purposes.  It was revealed at an expo organised as a part of world space week celebrations at Platinum Jubilee Guest House, Andhra University.
"INSAT-3DR is being launched for predicting weather conditions, GSAT-18 and GSAT-11 for improvements in communication channels, and RESOURCESAT-2A for remote sensing purposes, explained BVVSN Prasada Rao, deputy general manager, ISRO.
Apart from the four satellites, the ISRO is also mulling to launch the inter-planetary mission satellite Chandrayan-2 by 2018, Prasada Rao said. "The delay is because we are working on the land rover to carry Chandrayan-2 on inter-planetary surfaces. The work is in its advanced stages," he stated.
Helium-3 is a fuel which could change the nature of fuel consumption in the world due to its cost effectiveness and zero pollution levels.