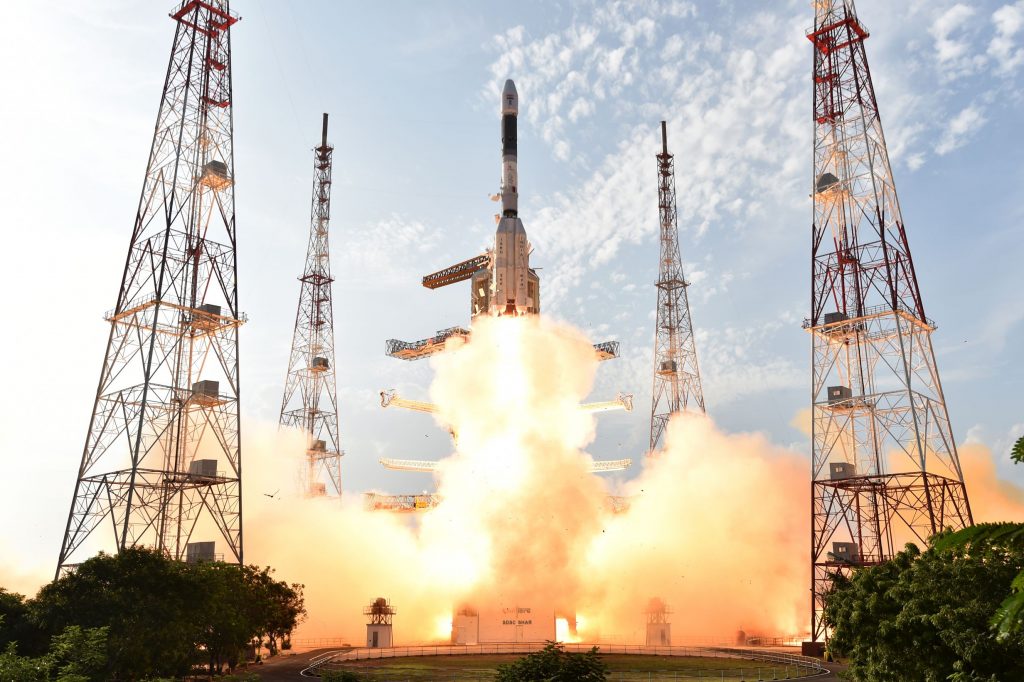 India: Four months after the unfortunate failure of the IRNSS satellite launch mission, Indian Space Research Organization (ISRO) has announced to launch 31 satellites in a single launch carrier. India will launch 31 satellites, including the earth observation spacecraft Cartosat on January 10, from its spaceport at Sriharikota in Andhra Pradesh, an official said on Saturday.
"We have tentatively scheduled the rocket launch at 9.30 a.m. to carry Cartosat and other satellites, including 28 from the US and five other countries in a single mission," ISRO Director Devi Prasad Karnik told a news agency here.
The mission is ISRO's first in 2018, and the agency has chosen PSLV-C40. "The sixth Cartosat in the second series and other satellites are integrated with the rocket at the spaceport. The mission launch board will decide the rocket's lift-off time for the reverse countdown two days ahead," said Karnik.
The mission's payload will also include one each nano and microsatellite from India, besides Cartosat-2. As an observational satellite, Cartosat will beam high-quality images for cartographic, urban and rural applications, coastal land use and regulation and utility management like road network monitoring.
As a follow-on mission, Cartosat will also relay high-resolution scene-specific spot imageries with data from its panchromatic and multi-spectral cameras operating in time delay integration mode. The space scientists are taking special measures to ensure the 44.4-metre rocket will sling the 720kg Cartosat and other satellites one-after-one into their intended orbits.
"The August 31 mission suffered a setback when the 320-tonne workhorse launcher (PSLV-C39) did not separate the heat shield to deliver the spare satellite in the Indian Remote Navigation Satellite Series (IRNSS-H) from its cone-shaped top-end," said another official.
"We have lined up five-six launches in the first half of next year, including two for deploying GSAT-6A and GSAT-29 advanced communication satellites in the geosynchronous orbit (36,000km above the earth)," confirmed the official.