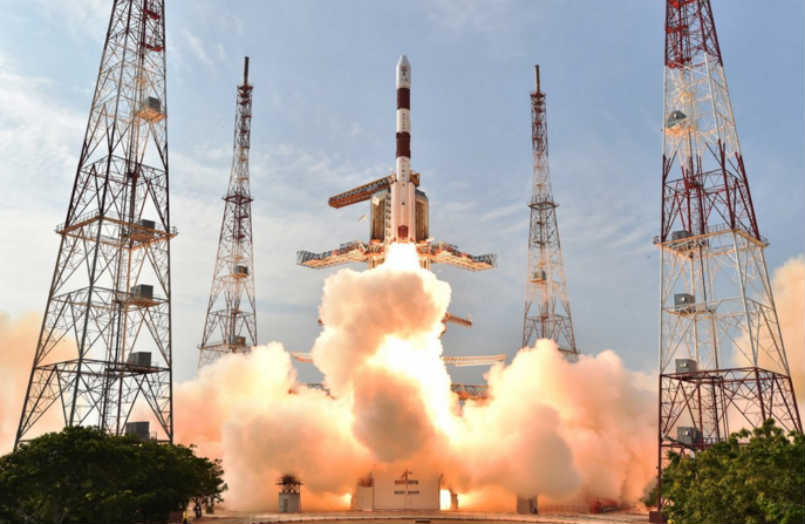 India: After the last year's failure of its IRNSS-1H, ISRO has decided to add the eighth satellite in the NavIC constellation. The satellite is likely to be launched from March end to April, but NavIC is already in full scale as four satellites are sufficient for navigation and we already have six, according to ISRO chairman, K Sivan, who was quoted in a report published in the Hindu.
He added that more satellites will only guarantee better accuracy. According to him, preparations were in full swing to ensure the success of the launch. He said the launch of Chandrayan-II would also take place in April subject to satisfactory integrated tests of the rover, lander and orbiter.
"The plan is to land on the moon's south pole during the day and one moon day is 14 earth days. Which means we have this window of 14 days each month for the mission. But both the earth and the moon are moving. Hence the question of visibility and varying power requirements. As for the mission, the orbiter, lander and the rover are getting ready as individual missions. They should be integrated and tested. Since it is a maiden attempt for us, there's some uncertainty. Therefore, just in case something needs an upgrade and we miss this clear visibility window in April, our next chance will be in October. But the activities are in full steam targeting April," he said.
An expert in launch vehicles, Dr. Sivan said the space agency was also working towards developing a hypersonic reusable launch vehicle technology demonstrator that should be ready in a year or two. "Our RLV is different from what other people have done. We are having a winged vehicle so that it can return to land or shore. Also, after injecting the payload, it will fly like an aircraft. To do this, many technologies are to be mastered. One is a high velocity flight and when it returns from the orbit, it should be shielded from extreme temperatures. And, it is to land autonomously. In the 2016 flight, one such technology was demonstrated. Now, we must demonstrate this return from the orbit and autonomous landing. We will do that in one or two years," he said.
On the GSLV Mark III, Dr. Sivan said attempts would be made to increase the launch vehicle's payload carrying capacity – four tonnes at the moment – with each forthcoming flight. "We are adding an additional 600 kg payload with each of its flights."