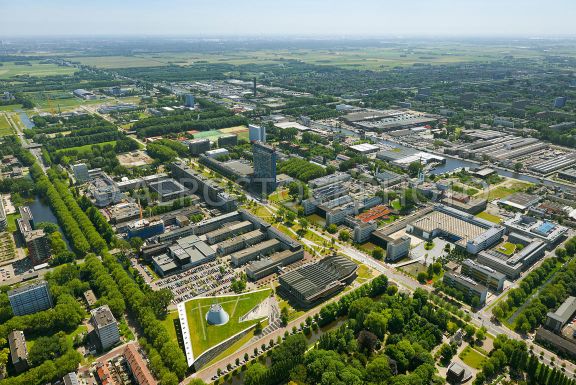 The Netherlands: The ISPRS TC IV Midterm Symposium is being jointly organized with UDMS SDSC, FIG 3D Cadastre, and 3DGeoinfo. It will be held in Delft, The Netherlands from October 1-5.
The focus of this symposium is on 3D representations, integration of data from different domains (indoor/outdoor, above/below the surface, design/real world) and applying the information for a variety of applications. The joint event aims to bring together researchers, professionals and users from different domains to discuss, exchange ideas, and demonstrate new developments. It will provide great opportunities to learn users' requirements and interact with software developers. Much attention will be given to 3D standards, open access and exchange of spatial information. Best practices on 3D applications will be showcased.
Five keynote speakers will discuss emerging 3D spatial information topics:
 Prof Dr. Ruizhi Chen: Smartphone positioning and 3D mapping indoors
• Dr. Rod Thompson: 3D cadastres: 30 years back, 30 years ahead
• Dr. Claus Nagel: Use cases of 3D City Information Models
• Dr. Antonio Jara: Smart Destinations: Challenges and opportunities to create sustainable smart cities in the data economy
• Dorine Burmanje:  The Netherlands Cadastre, Land Registry and Mapping
Conference Themes
The symposium covers the following research themes:
Open geospatial standards (organised in cooperation with OGC and UDMS)
• Multi-dimensional Modelling
• Ontologies, Semantics, and Knowledge Representation for Geospatial Information
• Spatial Data Analysis, Statistics and Uncertainty Modelling
• Collaborative Crowdsourced Cloud Mapping
• Indoor/Outdoor Seamless Modelling, LBS and Mobility
• SDI: Internet of Things and Spatial Decision Support
• Geo-Data Management
• GeoComputation and GeoSimulation
• Geovisualization, Augmented and Virtual Reality
• Advanced Geospatial Applications for Smart Cities and Regions
• Geospatial Big Data and Urban Studies
• Global Mapping: Updating Verification and Interoperability
More details here: https://www.isprs.org/tc4-symposium2018/topics.html
Important Dates
Full paper submission: May 1, 2018
• Abstract submission: May 30 2018
• Notification of acceptance: June 15 2018
• Final paper submission: July 15 2018
Paper submission: https://easychair.org/conferences/?conf=isprs-tciv2018
Papers accepted after full paper review will be published in ISPRS annals. Papers accepted after abstract review will be published in the ISPRS archives.
Authors of selected papers will be invited to prepare submissions to special journal issues.
One registration for the joint event allows presentation of 3 accepted papers. A tentative programme of the symposium is available here: : https://www.isprs.org/tc4-symposium2018/programme.html