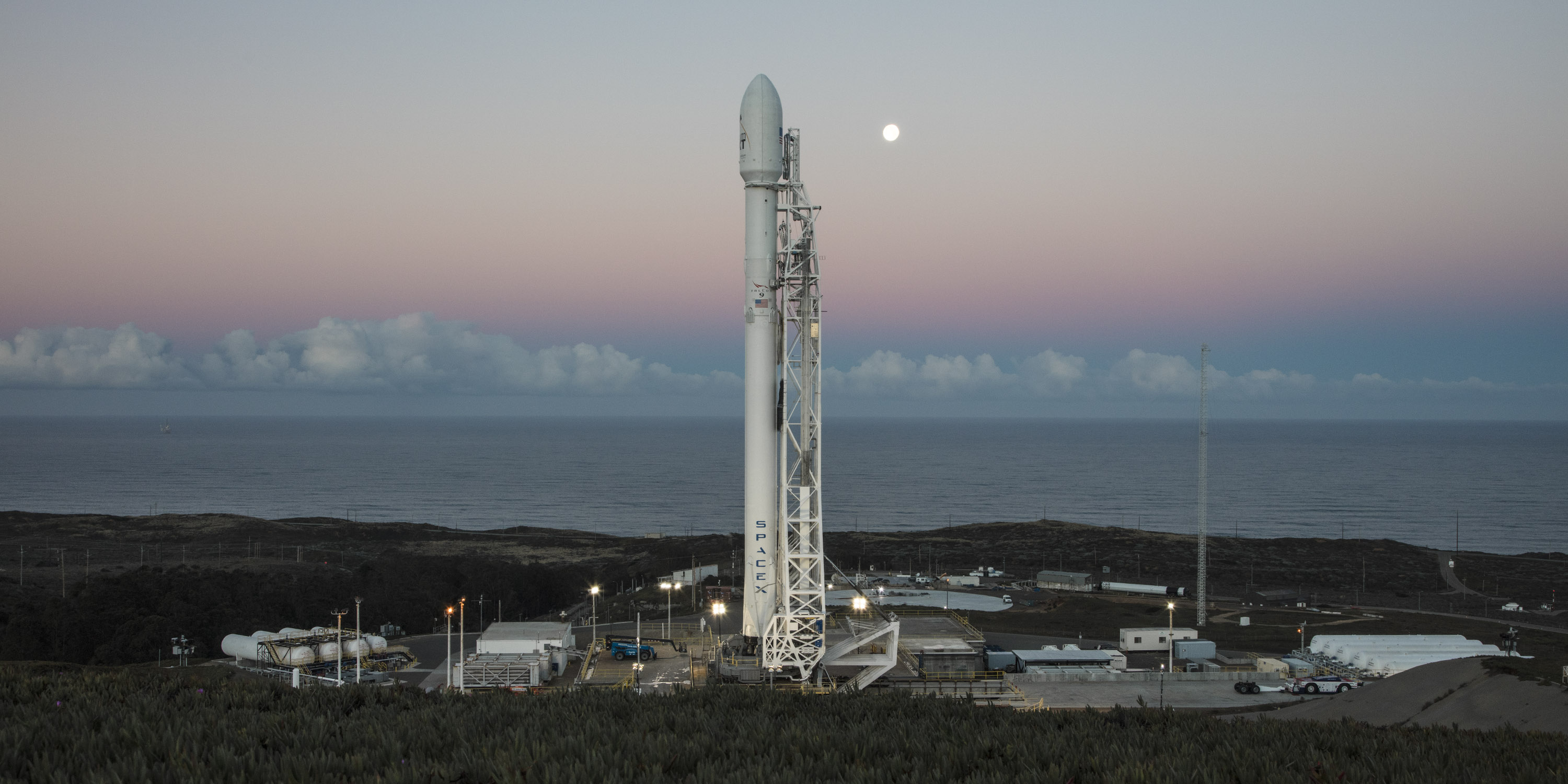 US: Iridium NEXT launch campaign reaches halfway with the fourth set of 10 Iridium NEXT satellites into orbit from Vandenberg Air Force Base in California. The launch marks the midway point of the Iridium NEXT launch program and was the first Iridium launch to use a SpaceX flight-proven rocket.
The first stage booster for Iridium-4 was previously used for Iridium-2, making Iridium the first company to reuse the same rocket booster.
Each launch strategically delivers new satellites to specific orbital planes, so that the complete Iridium NEXT constellation will be operational as soon as possible after all launches are complete. The Iridium network is comprised of six polar orbiting planes, each containing 11 operational crosslinked satellites, for a total of 66 satellites in the active constellation.
Of the 10 Iridium NEXT satellites launched today, nine were delivered to their operational orbital plane, and the tenth is set to drift to an adjacent orbital plane.  Once fully deployed, Iridium NEXT will blanket the earth with satellite connectivity, enabling broadband connectivity from even the most remote parts of the planet.
"Today's launch is an incredible milestone – we have officially reached the halfway point," said Matt Desch, chief executive officer, Iridium. "It was an amazing sight to see the Iridium-2 booster back in flight today, carrying Iridium-4 into space. We are excited to be taking part in SpaceX's rocket reusability initiative and make history as the first company to reuse the same booster."
Desch continued, "With over half of the new constellation now in orbit, momentum around the testing of our new broadband service, Iridium Certus, will continue to progress quickly.  I know our customers are very excited about our expanding capabilities."