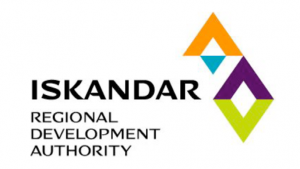 Malaysia: The Iskandar Regional Development Authority (IRDA) has signed an agreement and three MoUs with key stakeholders for initiatives in research, innovation and urban observatory to set the momentum of digital economy in Iskandar Malaysia.
The exchange of the documents between IRDA and Telekom Malaysia (TM), Frost & Sullivan, ESRI Malaysia and Universiti Teknologi Malaysia (UTM) were witnessed by Prime Minister Datuk Seri Najib Tun Razak after chairing IRDA's 22nd Members of Authority Meeting at Perdana Putra here today.
The event was witnessed by Johor Menteri Besar Datuk Seri Mohamed Khaled Nordin. Both Najib and Mohamed Khaled are co-chairmen of IRDA.
IRDA Chief Executive Datuk Ismail Ibrahim said the agreement and MoUs would represent collaborations towards implementing a few components as Iskandar Malaysia was currently in its third phase of development (2016-2025), focusing on sustainability and innovation in line with the Iskandar Malaysia Comprehensive Development Plan ii.
"These commitments in Iskandar Malaysia to collaborate together towards achieving Iskandar Malaysia's vision of becoming a strong and sustainable metropolis of international standing through evidence-based spatial planning and policy making.
"Iskandar Malaysia is on track to become the leading smart region within ASEAN," he said in a statement released in conjunction with the meeting here today.
Ismail said Iskandar Malaysia continued to attract a steady inflow of investments and recorded a total of RM242.42 billion committed cumulative investment from 2006 until Aug 31, 2017.
The total investment from January until August this year is reported at RM20 billion, he said.
He said the services sector, namely tourism, education, finance, healthcare, creative, logistics and emerging technology recorded a total of RM23.04 billion in investment from 2006 until August 2017.
"The services sector contributed 10 per cent to the Iskandar Malaysia's total investment since 2008 until 2017 and a 17 per cent growth from 2015 to 2016," he noted.
Ismail said IRDA and TM inked an MoU as the Strategic Partner for Smart City initiative in Iskandar Malaysia, which would enable TM to implement suitable smart services such as safety and security, smart mobility, city-wide services, energy and facilities management, as well as citizen portal in line with the Iskandar Malaysia Smart City Framework.
"The second MoU is with Frost & Sullivan on the Iskandar Malaysia Urban Observatory (IMUO), whereby both parties have agreed to collaborate on the design, development and implementation of IMUO, including preparation and publication of the IMUO World Class Reports and Smart City Iskandar Malaysia.
"IRDA also inked an MoU with ESRI Malaysia on partnership for IMUO, which focuses on the design, development and implementation of IMUO through analysis of the Georgraphic Information System," he said.
In addition, he said the exchange of agreement between IRDA and UTM on the establishment of Kursi Iskandar Malaysia was aimed at empowering Iskandar Malaysia's studies and research through strong collaboration with UTM.
This agreement will synergise the relationship between Institutes of Higher Learning Industries and communities with the Johor state government in order to leverage the expertise, human capital, funds and ideas.