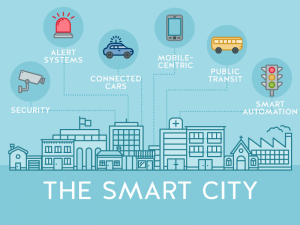 Growing concept of connected cities and increasing deployment of connected devices to open major opportunities.
The IoT in smart cities market size is estimated to grow from $ 51.96 Billion in 2015 to $ 147.51 Billion by 2020, at an estimated Compound Annual Growth Rate (CAGR) of 23.2% during the forecast period. According to research report "Internet of Things (IoT) in Smart Cities Market by Solutions (Remote Monitoring, Data Management) Platform (Application & Device Management) Application (Building Automation, Energy Management, Transportation) – Global Forecast to 2020″, published by MarketsandMarkets.
The report analyzes that, the major growth drivers of this market include increasing demand for intelligent cities globally and the rising demand for IoT devices. More than 200 smart city projects across the globe provide huge opportunities in this market for IoT vendors, service providers, platform providers, and consulting companies. The IoT in smart cities market has been segmented into solutions, services, technologies, platforms, and applications. The data management and location analytics solution sub segment is projected to grow at a high growth rate and present good market opportunity for next five years. North America is expected to hold the largest market share and dominate the IoT in smart cities market from 2015 to 2020, with the growing number of smart city projects and increasing grants from the U.S. government. Asia-Pacific and Middle East & Africa offer potential growth opportunities due to large-scale infrastructure development and growing number of smart city projects.