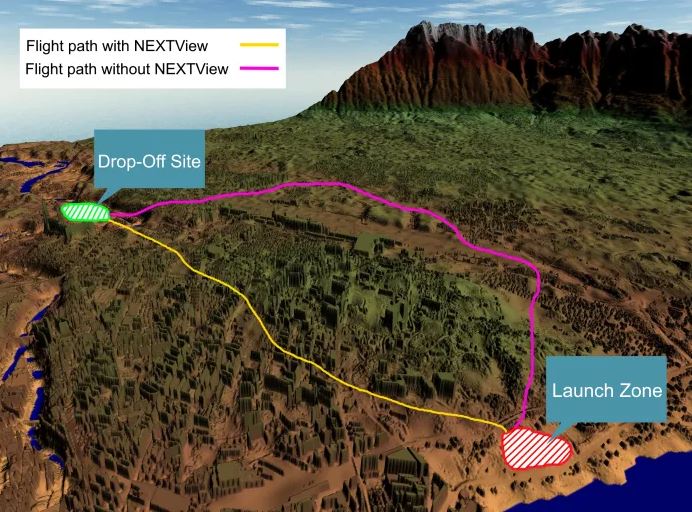 US: Intermap Technologies has announced the launch of its Lido Surface Data NEXTView ("NEXTView") data solution, co-developed with Lufthansa Systems, for the Unmanned Aircraft Systems (UAS) market. NEXTView is a high-accuracy, global 3D elevation dataset customized for aviation applications. It is continually refreshed to ensure currency and compliance with regulatory update requirements.
The UAS market is composed of Unmanned Aerial Vehicles (UAVs, or drones) and the control systems that fly them. It is a critical time for UAS technology as it expands in many commercial, government and military applications around the world. Growth estimates for the market range between 20% and 50% (CAGR) between now and 2025, with the potential to grow even more as new technologies are launched. Governments are rapidly implementing regulatory frameworks to ensure the safe expansion of this new type of aviation.
NEXTView increases operational efficiency and safety with accurate locations and heights of terrain, surface features (such as trees and buildings) and billions of obstructions around the globe. This allows UAS operators to increase their profitability and regulators to ensure the safety of drone operations both in the air and on the ground. Early adopters of NEXTView are transportation and delivery companies using UAVs to serve destinations with limited accessibility.
"Intermap's heritage in combining geospatial and aviation technologies spans almost a century," commented Patrick A. Blott, Chairman and CEO of Intermap. "NEXTView is the next stage of this core capability for Intermap. We are delivering solutions to drone operators that will keep their equipment and customers safe. The regulators are always receptive to solutions that increase safety."
NEXTView delivers unmatched resolution and acuity, making it a key component of the expansion of UAS technology and the regulations that will oversee it. The dataset will be EASA certified for use in avionics and UAS navigation systems.