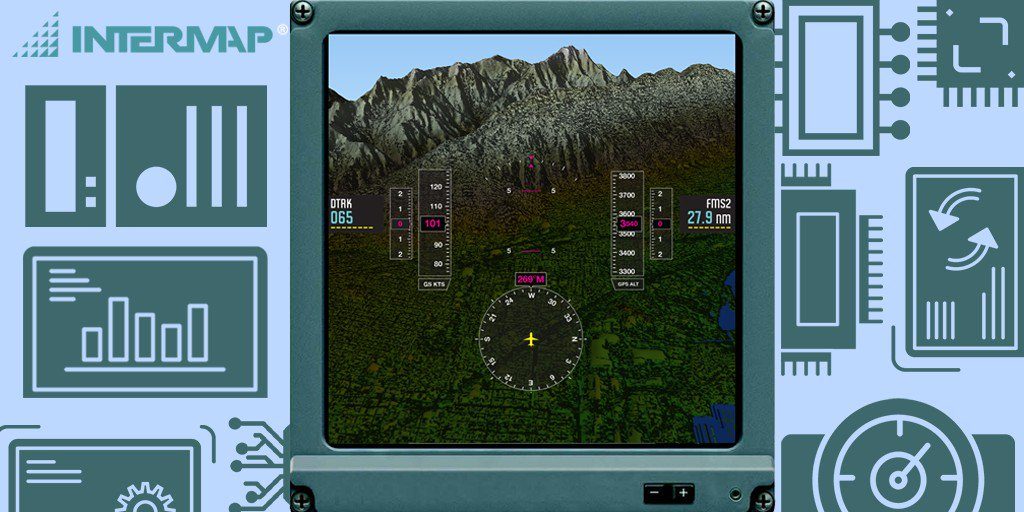 Germany: Intermap Technologies, a global leader in geospatial intelligence solutions, has announced it has entered into a definitive agreement with Lufthansa Systems GmbH & Co KG (Lufthansa Systems) that formalizes the business agreement announced on December 17, 2018. The two companies have brought to market the world's first high-resolution, global geospatial terrain dataset, called Lido/SurfaceData NEXTView (NEXTView).
Intermap has implemented a production infrastructure that is capable of handling the vast amounts of geospatial data and continual updates required by the aviation industry. In the last three months, Intermap has completed NEXTView for over 75 countries around the globe, spanning Europe, Africa and the Americas. Lufthansa Systems has initiated the certification process to ensure that NEXTView will be compatible with cockpit systems around the world.
NEXTView's resolution and acuity are revolutionizing safety and efficiency for a variety of aviation markets, including avionics and unmanned aerial vehicles (UAVs). The integration of NEXTView with terrain avoidance and warning systems (TAWS) prevents accidents by enabling these avionics to keep an aircraft a safe distance away from the ground. Synthetic Vision Systems (SVS) are enhanced with greater detail of the surroundings, providing pilots with situational awareness. UAV delivery operations are already benefiting from NEXTView by increasing efficiency of flight operations through better route planning and delivery zone planning.
"We are extremely excited to make this announcement," commented Patrick Blott, Chairman and CEO of Intermap. "This marks another successful transformation from Intermap's heritage as a data provider to a solutions provider. We aspire to deliver maximum value to our customers, and with this agreement, we can add the aviation industry to insurance and telecommunications as high-value markets that we serve."
"Closing the agreement with Intermap is a big milestone for Lufthansa Systems. With this step, we are able to bring our joint certified aviation product – Lido/SurfaceData NEXTView – to the market," said Fabio Fornallaz, Product Owner of Lido/SurfaceData at Lufthansa Systems. "It's exciting to see the high quality of data for all countries added to our database. We are incredibly happy to be a part of this major development, which will significantly increase flight safety in the aviation industry."