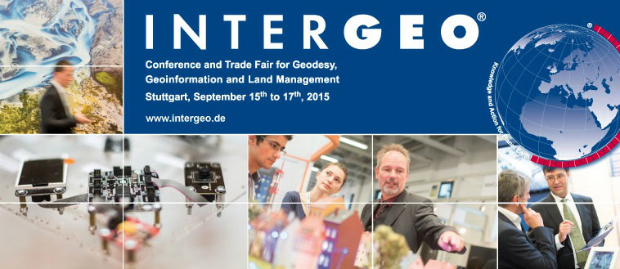 Germany: The INTERGEO programme conference was launched online on Thursday. The conference hosts have opted for a mix of the very latest trends and tried-and-tested topics. "The topics being covered are as diverse as the geo community itself," says Professor Karl-Friedrich Thöne, President of the DVW, describing the INTERGEO conference.
However, the conference was planned around Smart Cities and BIM as its prime topics besides the other core topics from the real world. For smart cities, the challenges associated with the burgeoning urban living environments around the world are enormous.
Whether mobility, safety, security, power supplies or environmental protection – sustainable strategies have to be considered in a whole range of areas if cities are to remain healthy places that offer a good standard of living and can fully harness their economic potential.
For building information modelling (BIM), the conference programme brings a new dimension to INTERGEO. "BIM goes to the very heart of our sector. In the light of major wrong turns, the value creation chain in the planning, building and operating of structures is absolutely the strategy for the future," says Thöne.
Besides highlighting the hot topics that are currently driving debate, the programme is also addressing the core issues in the sector, such as engineering geodesy, GNSS positioning, geoinformation, open data, and land consolidation.
Keynote speakers such as Nigel Clifford, Chief Executive of British Ordnance Survey, and Vice President of Trimble, Bryn Fosburgh, will be talking about the challenges and opportunities in the 21st century markets that are driven by geodata.
DVW President Thöne: "Once again, this year's INTERGEO conference shows that we take our slogan 'Knowledge and action for planet Earth' seriously. I am already looking forward to three days packed full of high-quality information and forward-looking inspiration."
Source: INTERGEO