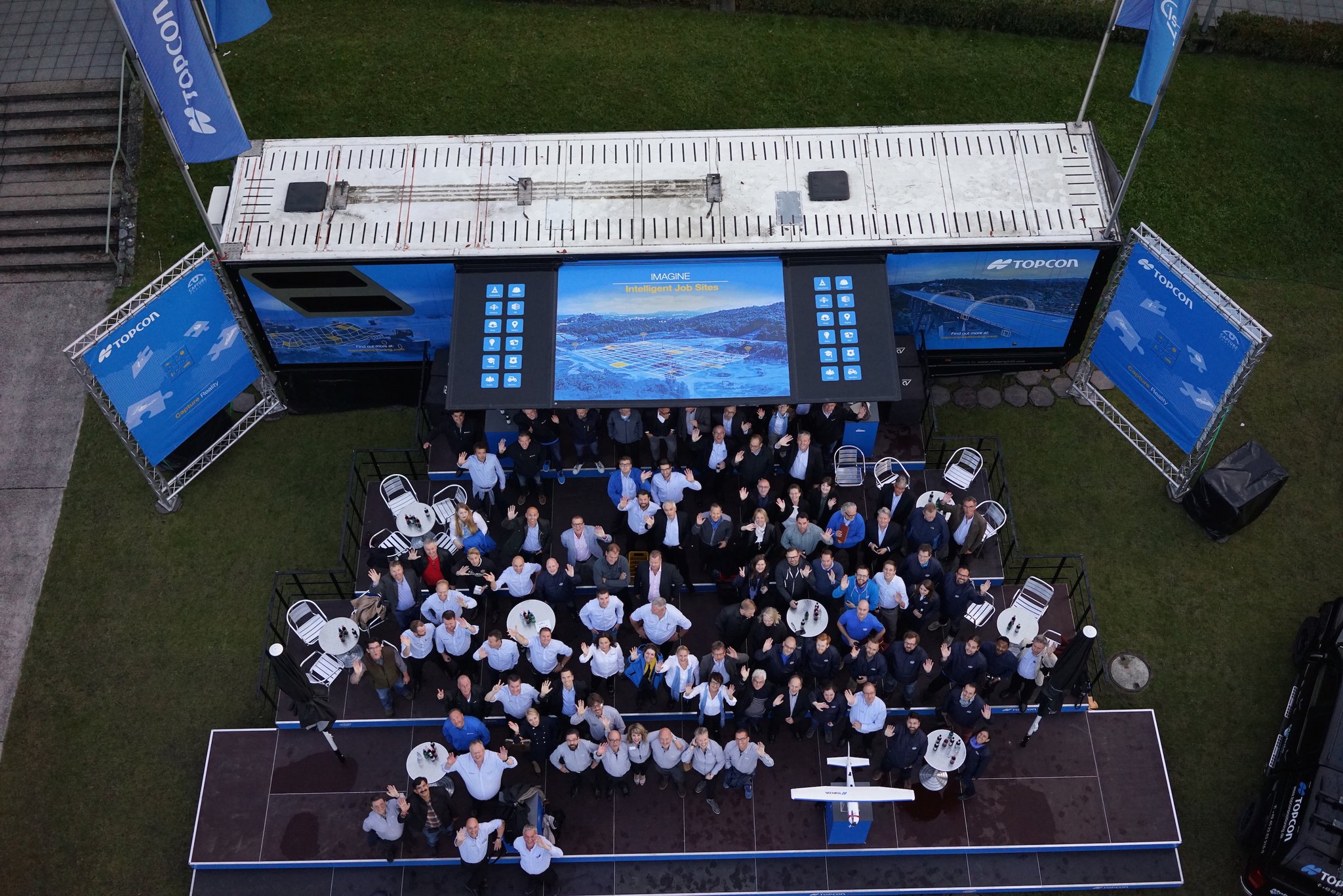 Berlin: At the first day of INTERGEO 2017, Topcon Positioning Group announced an update to its data collection software for the SmoothRide resurfacing workflow solution. The new update – RD-M1 Collect 2.0 – includes updates designed to facilitate and optimize mapping of road conditions. The improvements feature an improved interface that is designed to simplify setup and automatically detect the position of the wheel sensor during data collection.
The RD-M1 Collect 2.0 new Plan Route feature allows for the import of kml files of predetermined routes, designed to help ensure nothing is missed on the drive.
"Operators can now take advantage of the RD-M1 Collect 2.0 graphical interface status bar that indicates the optimum speed for collecting road information based on the project requirements," said Kris Maas, director of construction product management. "Capturing at proper speed helps enable SmoothRide to deliver the best possible results for the project."
Topcon also announced an update on its Delta Solutions deformation monitoring system, which includes software management improvements and advanced modular configurations.
Delta Watch features new configuration choices employing either robotic total stations or GNSS with the ability to add leveling sensors. "An additional module is available to enable all three sensor types to be combined into a single deformation monitoring system. Whatever the Topcon sensor combination, these can be computed within one combined network adjustment solution," said Ian Stilgoe, vice president Europe GeoPositioning Solutions for Topcon Positioning Group. The system now also includes a new optional rail monitoring module.
At last, the company also announced a new web-based service for integration with the MAGNET Collage desktop mass data processing software — MAGNET Collage Web. The web-based service is designed to simplify collaboration and sharing of 3D point cloud data.
"MAGNET Collage Web offers a sleek platform, accessible through a web browser, that integrates with the MAGNET Collage Office version to allow professionals to publish and share their mass data maps in a user-friendly and intuitive 3D web-based environment," said Jason Hallett, vice president of Topcon global product management. "The solution offers more universal access to point cloud models by eliminating the need for installed software with high-performance computing requirements."
MAGNET Collage is designed to offer a "single environment" solution for professionals processing and publishing data from laser scanners, mobile mapping devices, modern paving scanners, and traditional surveying instruments.