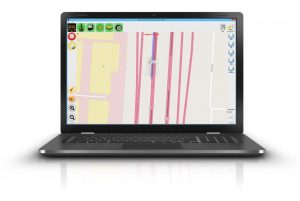 Berlin: The second day of INTERGEO saw some more product announcements from Topcon. The company announced an update on its data collection software for SmoothRide resurfacing workflow solution. RD-M1 Collect 2.0, the latest update, would facilitate and optimize road mapping of road conditions. The software now has an improved interface that simplifies the setup and detects the position of the wheel and sensor data automatically.
A new feature called Memos allows the operators to easily create balloons with the messages while creating data that is made visible in the process software. It enables us to note specific site conditions.
Kris Maas, director of construction product management says "Operators can now take advantage of the RD-M1 Collect 2.0 graphical interface status bar that indicates the optimum speed for collecting road information based on the project requirements,"
Besides, the company also featured the concept of "The Intersection of Infrastructure and Technology" at this year's INTERGEO exhibition — exploring the current and future demands on the infrastructure sector and how Topcon advanced technology can increase productivity.
"Across the globe, infrastructure development and management of aging infrastructure assets is placing a huge demand on construction professionals," said Ian Stilgoe, vice president GeoPositioning Europe for Topcon Positioning Group. At the event, Topcon focused on sharing products and solutions designed to enable the efficiencies required to meet the huge pressure in this sector.
"With increasing population density compounded by urban growth and modernization in developing regions, the need for new infrastructure is growing exponentially," Stilgoe said. "A gap in the available budgets to pay for the required infrastructure and the available resources to design and construct can be addressed by increases in productivity and reduction of waste in global construction practices. Integrating smart technology into construction is the only feasible way to meet this need."
Infrastructure was a topic that was explored in depth as part of a joint presentation between Bentley and Topcon in the Smart Cities Solution forum. Topcon also partnered with Solius at the event to showcase innovative technology using a virtual reality dome.
Other talks and demonstrations from the Topcon team explored UAV inspection and monitoring, mass data collection, and BIM collaborative solutions for buildings, infrastructure and smart city models.
Meanwhile, Sokkia announced a new radio modem — the R4S-BT that is designed to offer advanced radio connectivity with GNSS receivers. The UHF radio solution provides an external option for use with the Sokkia GCX receiver line.
"The R4S-BT makes the GCX GNSS receiver into an even more scalable and modular solution," said Jason Hallett, vice president of global product management. "It is perfect in situations without a network connection, or when long-range Bluetooth technology is not enough on its own. Survey and mapping professionals can simply add on this external UHF and extend the range between the base and rover."
The UHF multichannel radio modem has a tuning range of up to 70 MHz. Additionally, the radio features an IP67 certified housing with internal batteries that is designed to be easy to carry with versatile mounting options.  Connectivity options include wireless data transfer and USB connections.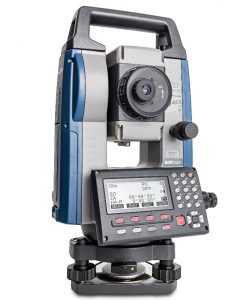 Also, Sokkia introduced a new total station that is designed to provide advanced integrated communications technology and a powerful EDM – iM-100. The instrument has integrated Bluetooth technology that doesn't require an external antenna for controller connectivity.
It features 50,000 points of internal memory and up to 32GB USB flash drive support, along with 28 hours of battery life and IP66 certification.
"The instrument is perfect for site layout or as-built survey with high-end performance in a manual package," says Ray Kerwin, director of global surveying products. "The iM-100 features a best-in-class accuracy up to 5,000 m with a prism and up to 800 m in reflectorless mode."
Kervin further adds "The iM-100 features dual-axis compensation designed to ensure stable measurements even on rough terrain. "The compensator automatically corrects both horizontal and vertical angles and allows for more accurate instrument setups and measurements,"