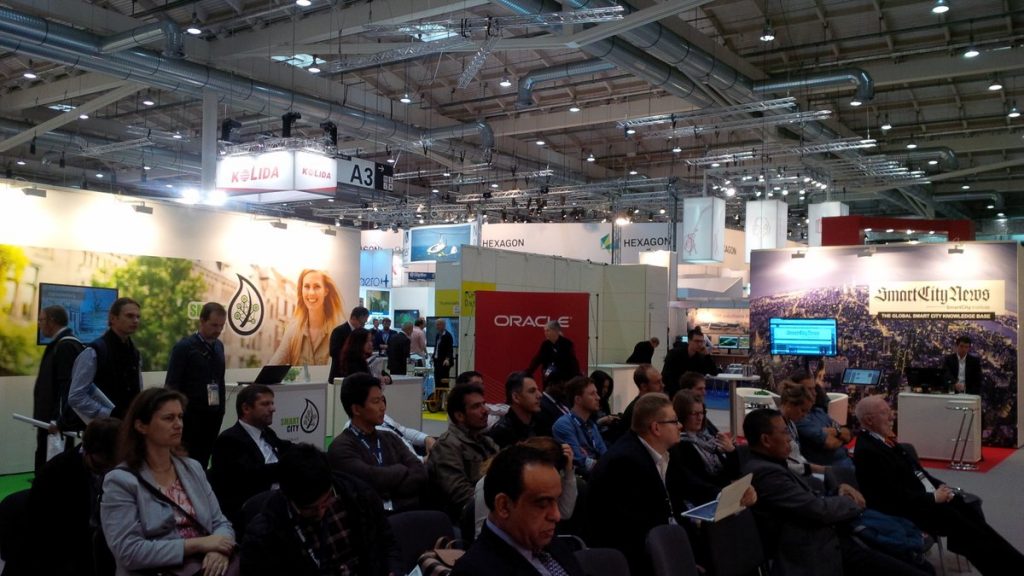 Germany: The mecca of all geospatial related conference, INTERGEO 2016 kick started in Hamburg, Germany on Tuesday. A three-day event will host players of geospatial industry across the world. The focus for this year's edition is strong on Smart Cities.
Other main topics are big data and digital construction. All of this will be fuelled by new processes, solutions and business models – e.g. the Internet of Things (IoT), self-driving cars, virtual reality and much more. The world around us is evolving rapidly and, to handle all these challenges, spatial data is indispensable.
Geoinformation is used in several key areas and is thus also at the heart of smart cities and digital construction. Of course, Hamburg is the perfect venue for this topic since, in both Germany and Europe, it is one of the pioneers when it comes to digital cities.
The port is one key feature of the city that is already well on the way to becoming 'smart'. Along with other cities such as Rome and London, Hamburg is involved in the EU's 'Smarticipate' project, which is also recognised in the conference and trade fair.
The conference includes various fascinating sessions on the subject, most of which will be bilingual (English and German) to do justice to the European nature of the issue. The trade fair also includes an area on this subject, and new companies are finding their way to Intergeo all the time.