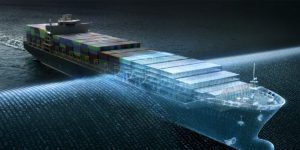 US: Rolls-Royce builds shipping systems that are sophisticated and intelligent – and eventually it will add fully autonomous to that portfolio – as it makes commercial shipping safer and more efficient. It's doing so using artificial intelligence (AI) powered by Intel® Xeon® Scalable processors and Intel® 3D NAND SSDs for storage.
Ships have dedicated Intel Xeon Scalable processor-based servers on board, turning them into cutting-edge floating data centers with heavy computation and AI inference capabilities. Rolls-Royce's Intelligent Awareness System (IA) uses AI-powered sensor fusion and decision-making by processing data from lidar, radar, thermal cameras, HD cameras, satellite data and weather forecasts. This data allows vessels to become aware of their surroundings, improving safety by detecting objects several kilometers away, even in busy ports. This is especially important when operating at night, in adverse weather conditions or in congested waterways.
Data collected by the vessels is stored using Intel 3D NAND SSDs, acting as a "black box," securing the information for training and analysis once the ship is docked. Even compressed, data captured by each vessel can reach up to 1TB per day or 30TB to 40TB over a monthlong voyage, making storage a critical component of the intelligent solution.
"This collaboration is helping us to develop technology that supports ship owners in the automation of their navigation and operations, reducing the opportunity for human error and allowing crews to focus on more valuable tasks," said Kevin Daffey, director, Engineering & Technology and Ship Intelligence at Rolls-Royce. "Simply said, this project would not be possible without leading-edge technology now brought to the table by Intel. Together, we can blend the best of the best to change the world of shipping."