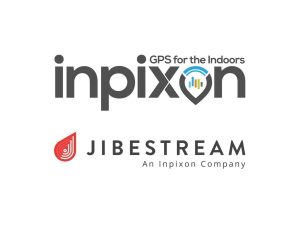 US: Inpixon, a leading indoor positioning and data analytics company, has announced that it has completed the acquisition of Jibestream Inc, a premier provider of indoor mapping and location technology. 
Jibestream has been a pioneer in experiential wayfinding software and mapping technologies since their founding ten years ago. The Jibestream solution, a full-featured geospatial platform that integrates business data with high-fidelity indoor maps to create smart indoor spaces, is deployed in hundreds of buildings globally including numerous marque venues such as Mall of America, The Pentagon, Westfield World Trade Center, San Francisco International Airport, several Veteran Affairs hospitals and Mall of the Emirates. Jibestream was selected as a "Cool Vendor" by global research firm Gartner in the 2018 Cool Vendors in Location Services for Wayfinding report.
"Inpixon can now offer all four of the essential building blocks needed to make indoor spaces information-rich and helpful: mapping, positioning, analytics and development tools," noted Nadir Ali, Inpixon CEO. "We believe we are one of very few companies that can offer this end-to-end solution, and that our new, expanded solution portfolio — available today — positions us well to secure a leadership position in what Marketsandmarkets forecasts will grow 42% CAGR to USD 40.99 billion by 2022.
Further, we plan to integrate the solutions into an Indoor Location Data Platform which can ingest all of a customer's indoor data and present a unified, map-based user interface, to give each user and department a tailored, personal view of the information they need to be successful. This is in direct alignment with, and helps us to fulfill, our mission to, 'Do Good With Indoor Data.'"
"We are all very excited to have joined the Inpixon family," said Chris Wiegand, Jibestream co-founder and Inpixon VP of Maps. "Combined, we have a unique and powerful portfolio — from mapping, sensors, and positioning algorithms to video sensor fusion and even GPS technologies. I'm eager to take Indoor Positioning Analytics (IPA) to our customers and partners. Our expanded capabilities will enable us to further deliver on our commitment to make the indoor world digitally addressable to enhance the way people live, work and play indoors."