Indshine has just launched its Enterprise drone-mapping Analytics platform, "Indshine 2.0". The Beta version of Indshine which was launched in February 2019. The version attracted an overwhelming amount of traction overseas, especially in the market of USA, UK, and Brazil.
Indshine 2.0 allows easy visualization of orthomosaics or elevation models, simplifies drone data analytics and provides a collaborative environment to work with helping SME's to share complete datasets and organizations to know the progress of their on-going projects, thereby increasing the transparency in work.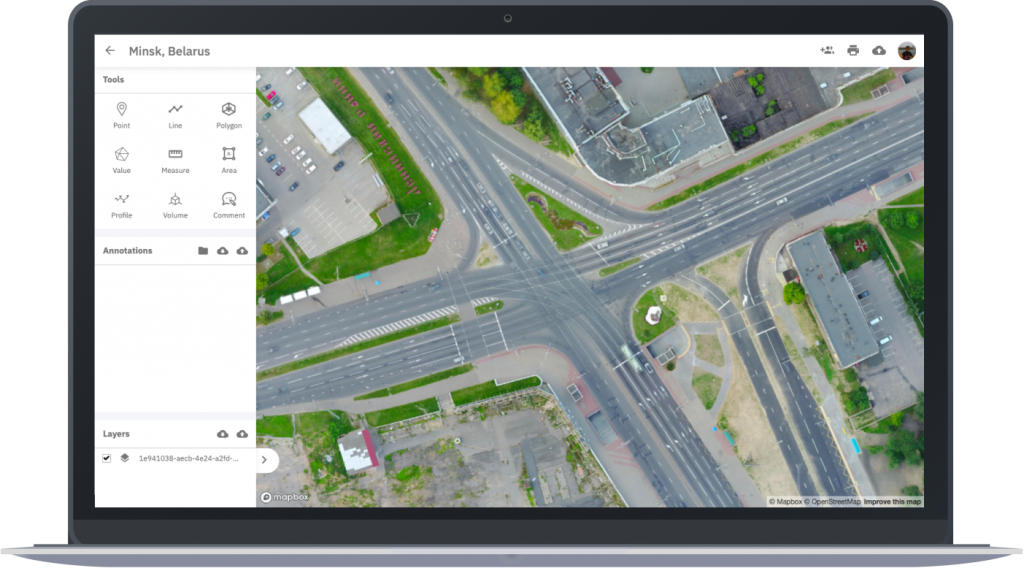 Indshine 2.0, allows SME's and organizations to:
Work in collaboration along with relevant stakeholders
Carry out stockpile analysis
Generate and print longitudinal or cross-sections through the Digital Surface Model or Digital Terrain Model maps
Glorify reports through styling features for annotations – point, line and polygon, and customized base map support
Get insights out of multi-band imagery
Pay per usage (SAAS model)
Indshine 2.0 has the most intuitive UI/UX which allowa a user to work seamlessly as well as at very affordable prices. Indshine is offering a free trial version of Indshine 2.0, for a limited time, to SME's & organizations across the globe – Get Started
Indshine is now working towards a smarter way to share their data to the clients and present them reports that are just a click away. All of the above comes amalgamated with an add-on advantage of retaining the clients by giving them a collaborative platform, where they can not only effectively solve their problems by commenting to raise issues on maps, assign tasks, share their work with different stakeholders as well as work with their teams, but also improving their business decision making.
Indshine is revolutionizing the way people work on drone and satellite maps by providing a phenomenal SAAS collaborative drone mapping analytics platform to visualize-collaborate-get insights out of high-resolution maps. The whole user experience has been ensured smooth and hassle-free with the most intuitive UI/UX ever.