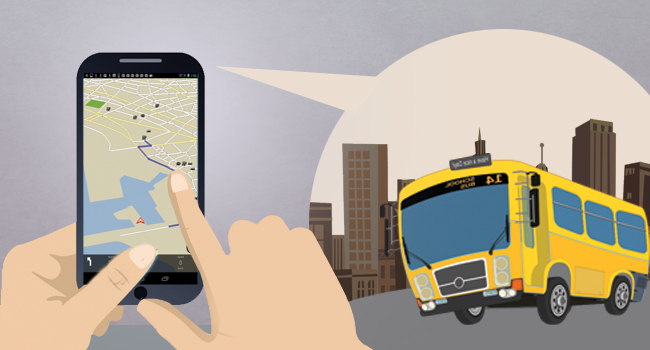 India: The Kerala Transport Department intends to bring all private buses plying in the state under a GPS tracking system to keep a tab on vehicles violating speed limits and ensure the safety of women passengers.
As many as 16,000 buses have been targeted to be fitted with GPS-enabled tracking units by the end of next month. Regional transport offices are working overtime to complete the first phase of the program which includes video recording, speed governors and panic buttons near women's seats to call for help. The Center for Development of Advanced Computing (C-DAC) is in charge of the project which is expected to cost Rs 1.5 crore.
Each bus owner is expected to spend Rs 5,000 for fitting the tacking unit. Nodal officers have been appointed to oversee the project at the district level. A central monitoring system is being put in place to keep an eye on the execution of the project the district level. Display screens to monitor the movement of buses and associated computer facilities are being installed at the Regional transport offices. A decision on installing the application to direct the route map, however, has been put on hold. Using Google Maps would cost the department Rs 60 lakh extra.
The tracking unit will enable the Motor Vehicles Department and the police to keep a track of the buses' movement from their respective offices. Any bus in any area will be recorded in the control room, from where the authorities and bus owners can access its location and movement. The 24/7 tracking system is expected to help the authorities ensure safe journey for women.
The buses fitted with the tracking units would be automatically put on speed governors once they reach the roads where the speed has been limited. The system is also expected to do away with the problem faced when bus staff tampers with speed governors to overcome the limitation. Any tinkering with the new system would immediately alert the control room.
The system is also expected to play a crucial part in investigating an accident by providing the automobile's speed just before the accident occurred. The system could provide valuable insights into the driving patterns in the state