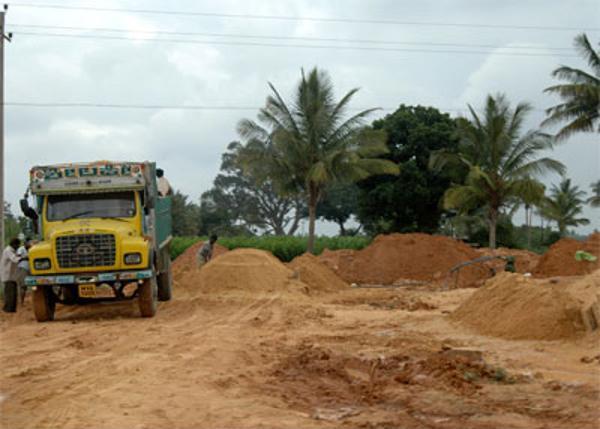 India: A total of seven lakh cubic metres of sand shall be excavated from mid-Manair, in Hyderabad, India, by the State Mining department within the next 45 days, to be used for construction of irrigation projects. The decision was taken on Saturday in a joint review meeting by Ministers T. Harish Rao and K.T. Rama Rao with irrigation and mining officials.
The sand from mid-Manair would be used for the Kaleshwaram Package-9, Ranganayaki Sagar, and Ananthagiri projects. The Ministers directed officials to clear the sand as soon as possible as it was planned to store three tmcft of water in mid-Manair this year.
Directions were also issued for identification of sand-reaches district-wise on a war footing. Officials were asked to map the sand reaches in closer range to the projects proposed within two days.