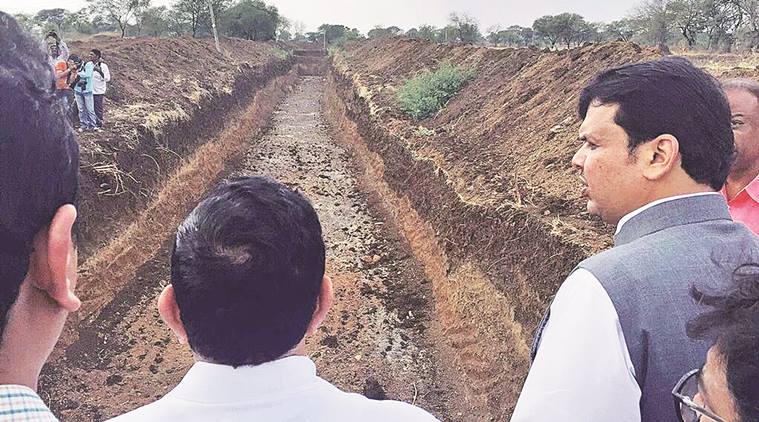 India: Chief Minister of Maharashtra, India – Devendra Fadnavis is planning to create awareness about the flagship scheme Jalyukta Shivar using a software developed by Maharashtra Remote Sensing Application Centre. He has also asked the govt officials to develop a mobile navigation app that can provide an up-to-date information on the scheme on mobile handsets.
Fadnavis reviewed the progress of the Jalyukta Shivar Yojana along with crop-loan restructuring and farm-ponds-on-demand scheme and a few other schemes at his residence, Varsha. He held a video-conferencing session with the district collectors and zilla parishad CEOs, for which rural development minister Pankaja Munde, minister of state Deepak Kesarkar and chief secretary Swadheen Kshatriya were present.
Fadnavis told all the district collectors that any report about the Jalyukta Shivar Yojana would not be accepted on paper after September 1, since it would have to be documented online by using the software. He told the officials about the software, for which a presentation was made for the officials during the meeting.
Fadnavis said that every work under the scheme would be documented online, along with geo-tagging, so that the entire picture about the scheme would clear online. He informed that with this software, the documentation would be available at the taluka level for all the work under the Jalyukta Shivar scheme.
Fadnavis directed the officials to prepare the navigation mobile app so that whenever ministers visit the districts, they can have a clear picture on their mobile handsets about the work done under the scheme.