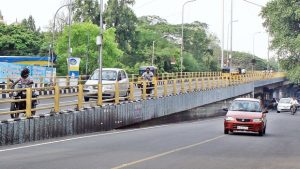 India: The transport ministry of the Indian state, Tamil Nadu has invented a brilliant idea of using drones to curb rash driving. An expert committee of the Union Transport Ministry has already been formed in this regard.
While the statistics reiterated repeatedly that over-speeding on highways was snuffing out many lives, it had always been a difficult task for police to identify the rash drivers. The deserted stretches and sheer length of highways had made it difficult for the police to monitor the rash drivers effectively.
But the recommendation of a expert committee, appointed by the Union Ministry of Road Transport and Highways last year, if implemented, could be a game changer for the police to identify rash drivers and nab them quickly.
"Drones have a large utility value to the extent they are now even being used for film shooting as well. It is certainly worth trying them out for monitoring our highways," a senior officer said. Often equated with having an 'eye in the sky', drones are equipped with very high resolution cameras that can narrow down its vision to micro level.
Until now the use of drones by countries, notably the US, largely involves covert defence operations or for surveillance. Realizing its immense potential, the expert committee in its report has suggested to the Ministry to consider using drone technology. The committee noted that drones could be used for surveillance of highways where there was an increasing number of accidents and fatalities.
Source: Indian Express