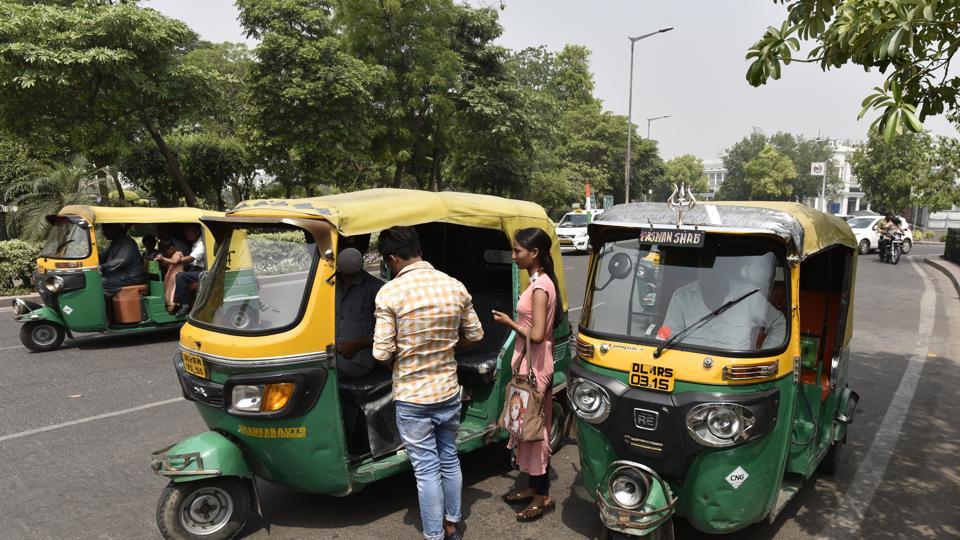 The Indian state of Delhi's Transport Department has extended the deadline to install fully-functional Global Positioning System (GPS) devices aboard passenger-carrying vehicles to February 28. The previous deadline was February 15.
This, even as the constant monitoring of such devices by the department at its central control room in north Delhi has brought to the fore glaring discrepancies related to the lack of functionality of such devices installed aboard vehicles such as auto rickshaws, taxis, school cabs and even buses.
For instance, of the 90,863 such devices installed on auto rickshaws only 49,330 were found active while those aboard 41,533 were not; only 1,360 devices aboard school cabs were active while 1,778 were not; 527 of the 4,260 devices aboard cabs were found functional while 3,742 were non-functional.
"The activity status of GPS devices on such vehicles is being monitored round the clock and those operating these are being directed to ensure that these are up and running by February 28. The Department intends to launch a city-wide crackdown on such vehicles beginning March 1 which will also involve, among the issuance of on-the-spot fines, the impounding of vehicles with commercial permits with no or non-functional GPS devices," said a source.
In September last, the department had decided to undertake on-the-spot cancellation of permits of passenger-carrying vehicles such as taxis and auto-rickshaws if these are found plying with no or non-functional GPS devices.
The decision came a day after the Delhi High Court came down heavily on the Centre and State government in addition to their respective Transport units over the issue.
A Bench of the Delhi High Court, headed by Acting Chief Justice Gita Mittal took cognisance of an incident of sexual assault reported from the Red Fort on September 12 which saw Chunnu, the 30-year-old driver of a black-yellow taxi allegedly offering a lift to a 23-year-old woman and allegedly sexually assaulting her.
In reference to the incident, the Bench, also comprising C. Hari Shankar, had said, "It points out that enforcement agencies, Delhi Police and traffic police are unable to check gross violation of law by taxi drivers in Delhi, resulting in serious crimes including sexual violence against passengers."
Observing that the practice "needs to be checked" the Bench had directed the Centre, the Delhi government, the Delhi Police and the Transport Departments of both the Centre and the State governments to file responses on the non-enforcement of laws and rules which were being violated by taxi drivers, by September 20.