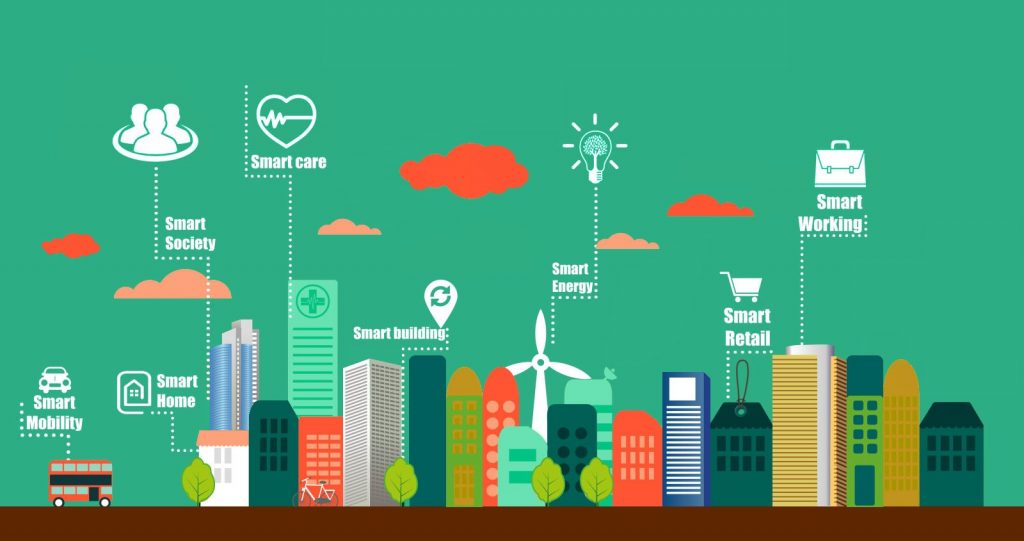 To support the National Programs on Smart Cities and National GIS/National Spatial Data Infrastructure (NSDI) of the Government of India, the Department of Science and Technology (DST) is planning and convening an Indian OGC Interoperability Plugfest. This initiative would create a supportive environment for public-private partnership to actively test their ability to apply the benefits of OGC standards in improving the ability and efficiency of accessing, sharing and processing various types of government geospatial data/ information via OGC Web Services in support of the above noted Programs as well as governance in general.
The Indian OGC Interoperability Plugfest focuses on an initial set of OGC standards deemed by NSDI under DST to be of critical importance to support advancement of the NSDI for sharing geospatial data/ information across the Indian community, including both the public and private sectors. These standards are initially proposed to include: WMS 1.1.1, WMS 1.3, WMTS 1.0, WFS 1.1.0, WFS 2.0.2, City GML 2.0, and GML 3.2.1.
It should be noted that OGC Interoperability Plugfest, Testbed and Pilot initiatives are always funded by OGC members that wish to accelerate the pace at which interoperability is developed and implemented through standards in the marketplace. In this instance, OGC is providing funding from the OGC India Foundation and OGC staff resources to support this Plugfest initiative, with the expectation that decision makers in India will see the benefits of funding similar OGC initiatives in the future to rapidly advance their interoperability requirements.
Dates to remember
1. CFP Release and Response Deadline
    1.2. Release of CFP
15 December 2016
    1.3 CFP Responses due to OGC
4 February 2017
 2. Participant Selection
     2.1 Participants identified and approved by OGC and DST
24 February 2017
 3. Plugfest Planning and Execution
    3.1 Planning telecons begin
Week 27 February 2017
    3.2 Plugfest conduct – Sprint 1
Week 10 April 2017
    3.3 Plugfest conduct – Sprint 2
Week 15 May 2017
 4. Final Report Possibly in an NSDI annual event, May/June before the OGC TC Meeting in June 2017
    4.1 Report Submitted to appropriate Working Group in the Standards Committee
7 June 2017
Call for Participation
This Call for Participation (CFP), developed by OGC and reviewed by NSDI, is issued by OGC to attract the interest and commitment of Indian and international vendors doing business in India to test and demonstrate the ability of their products to access and process geospatial data/ information made available and implement the above mentioned standards.
Participants will reply with totally in-kind proposals indicating their desire to participate at no cost to the Plugfest.
NSDI will provide operational OGC web services and data encoded in OGC standards from one or more servers. It is anticipated that the content will include LOD1 City model data in CityGML 2.0, feature data and an associated GML 3.2.1 application schema, and WMS / WMTS / WFS services accessed over a 50 mbps line.
Data requirements
While 'feature rich' data is a key requirement of a Plugfest, the importance of conforming to the Government of India policies with regard to distribution/access of geospatial data cannot be overemphasized. With this in view, a decision has been taken to utilize 2D data of a small town in Odisha, namely Boudh Town for which urban cadastral data, street map data, and multispectral satellite data from Digital Globe is available.
As regards 3D data, DST is working towards sourcing data of Delhi for the Plugfest. Thus, this plugfest will provide technology providers the opportunity to validate the ability of their applications, to properly access and exploit geospatial information served from different sites, implementing OGC-compliant services.
2D data including Urban Cadastral Data
Urban cadastral data of Boudh Town in Odisha, provided by ORSAC, would be hosted on a NSDI server, along with street map data provided by MapMyIndia.  In addition, Cartosat-2 data of the town is being hosted on Bhuvan, courtesy NRSC (via WMS and WMTS).  WorldView 3 satellite data of the town is being provided by Digital Globe, after due 'screening' by NRSC., as per Remote Sensing Data Policy.
3D data
Considering the norms for clearance of Indian 3D data, an initial idea was to make use of 'non-Indian' data. However, DST has since undertaken to obtain clearance for 3D data of Delhi.
2D terrain and watershed data
Terrain and watershed data from ORSAC will be provided in the Boudh town area. This data is ideal in exercising the Watershed Management use case.
Use cases for Plugfest
In the OGC India Forum Meeting held on 3 November 2015 in NSDI, the following Use Cases were decided. A review of the data available / proposed to be used for exercising these Use Cases is provided below:
Water supply / waste water management – Synthetic overlays proposed to be created on the Boudh Town map base.
Watershed Management (while not directly related to smart cities, important contributor to the water supply for cities) – Integrated Watershed Management Programme (IWMP), of Government of India, Ministry of Rural Development, Department of Land Resources – ORSAC has provided 'micro watershed data' for Boudh Town.
Air Quality – In the absence of actual data, synthetic overlays would be utilized. Urban Property Ownership Information System- Boudh Town urban cadastre data meets this requirement.
Health – Monitoring of communicable diseases –Synthetic overlays on Boudh Town maps would meet this requirement.
Essential requirements for submission of response to CFP
Participants are required to respond to the CFP, as per this Program Plan, the following details.
Company name and constitution
Whether OGC member/level of membership
Details of OGC compliant/certified products
Statement of Work
Details of any past participation in OGC Plugfests
Affirm that the organization's participation is voluntary and will be at no cost to the sponsors.
Affirm that the participating organization has no objection to the details of the two Sprints being published in the Engineering Report
The Kick-off marks the beginning of the execution phase of the initiative.
For further details, click here.