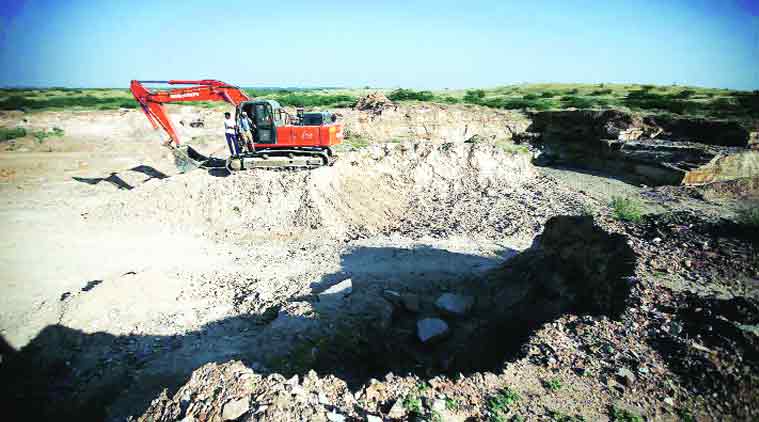 India: The Union Ministry of Mines has announced to launch a mobile app that will alert authorities on illegal mining. An agreement has also been signed in this regard between the Indian Bureau of Mines and Wipro for the development of online National Mineral Information System by linking Central and State organisations engaged in administration of mineral resources in the country.
Secretary of the Ministry of Mines, Balvinder Kumar said, "The photos taken from the suspected sites of illegal mines once uploaded on the Android mobile will immediately identify the area and send message to the concerned authority for verification."
"Even if the earth is dug up for some other activities near the mine, it will alert the authorities… A team of officials will carry out physical verification to check if it is related to the mine or outside the mine and initiate necessary action against such acts with the help of civic and other authorities", Kumar told reporters.
A Mining Tenement System (MTS) is also being developed which will primarily involve automating the entire concession life cycle, starting from identification of area and ending with closure of mine and connecting the various stakeholders for real-time transfer of electronic files and exchange of data.
The MTS will have graphical information database (GIS) as well as information in text form, he said. The Controller General of IBM, R K Sinha said it has launched an innovative scheme of star rating of mines as a measure to evaluate mine on techno-scientific, socio-economic and environmental parameters for implementation of sustainable development framework (SDF) in the mining sector.
Around 1,854 mines out of 3,844 leases of major minerals are presently working. Initially a star rating will be generated based on self-certification which will be validated by IBM through independent experts from IITs and IIMs and accordingly mines will be assigned a star rating of one to five, he added.