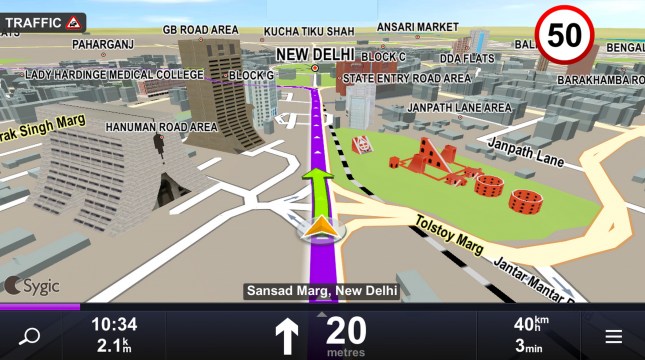 India: The Indian government is planning to start its own commercial mapping and navigation platform to plug the loopholes existing in services being offered by companies such as Google Maps and MapmyIndia, as per a senior government official. In effect, the Ministry of Electronics and Information Technology has asked the Centre for Development of Advanced Computing (C-DAC) to conduct a study which would be followed by an exercise of mapping all Indian roads.
C-DAC Director General Debashis Dutta said to The Indian Express: "We will work out feasibility (for mapping of Indian roads). We recently undertook a project for Indian Navy, where, in the sea routes, we were able to see the weather condition, water currents and determine which will be the fastest route. Before undertaking this project, we will have to see why we should go for it, what the advantages are, whether it will be a duplication (of the existing products)…we need to evaluate all this before we take a call on this".
Currently, the government operates a platform, Bharatmaps, which offers detailed maps of India but without a navigation service. Bharatmaps is operated by state-owned National Informatics Centre (NIC). "The GIS (Geographic Information System) platform available with NIC has information about roads as well. Internally, as the next course of action, we are trying to create navigational grade data," said Vishnu Chandra, head of the group for GIS and Remote Sensing and Utility Mapping at NIC.