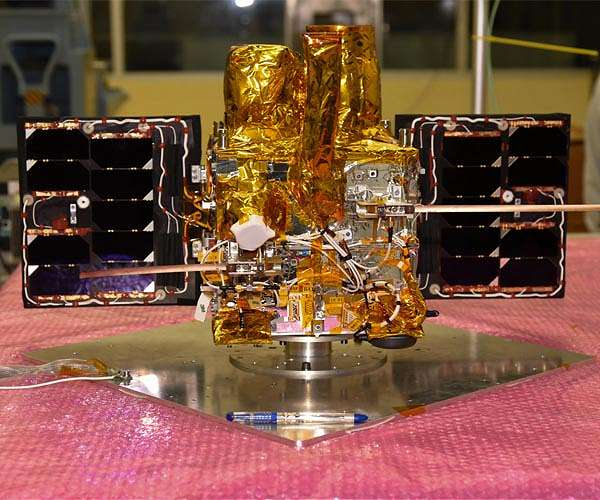 India: The Indian Nano Satellite-1C (INS-1C) is an experimental satellite that was launched by PSLV-C40 on Jan 12, 2018, as a co-passenger payload. It is the third satellite in the Indian Nano Satellite (INS) series.
The first two satellites (INS-1A and INS-1B) of this series were carried as co-passenger payloads by PSLV-C37 in February 2017. INS-1C carries Miniature Multi-spectral Technology Demonstration (MMX-TD) Payload from Space Applications Centre (SAC), ISRO Ahmedabad.
Robust Technology Development Programme of SAC/ISRO developed an innovative satellite payload using the concept of Origami – the art of folding paper.
ISRO Nano Satellite (INS-1C) payload team has used the concept of multi-fold reflective optics to design imagers of lower thickness as compared to conventional refractive cameras.
This multi-fold optical configuration is called Origami optics. It is important to note that the reflective optics is based on metal mirrors, rather than the usual glass based Origami lens