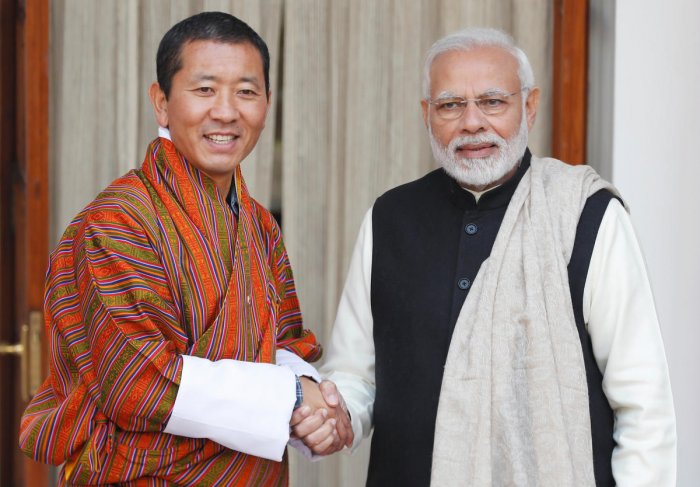 India: Indian Prime Minister Narendra Modi is expected to visit Bhutan in the upcoming week to inaugurate a satellite tracking centre. The centre is being built in response to an advanced facility that China built in the Tibet Autonomous Region, Deccan Herald reported.
Bhutanese Prime Minister, Lotay Tshering has invited Modi to initiate support in building a multi-speciality hospital in Bhutan. The progress of the hydro-power projects that India funding in the neighbouring country would also be reviewed.

The main highlight of the visit would be the inauguration of the satellite tracking and data reception centre. The Indian Space Research Organisation (ISRO) centre would double up as a strategic asset for India as the location lies between India and China. 
According to a report in the Deccan Herald, hough the Isro officially maintains that its ground station in Bhutan is intended to help the tiny nation take advantage of the South Asia Satellite it launched in 2017, it was part of India's countermeasures to China's advanced satellite tracking in Tibet.