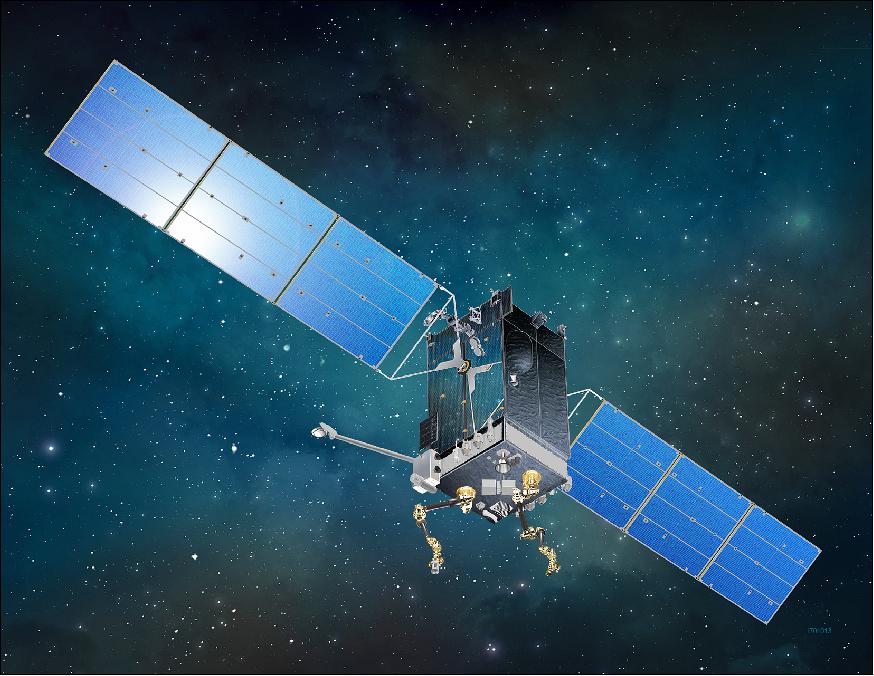 UK: Astroscale Ltd, the UK branch of Astroscale Pte Ltd (Astroscale), a growing international company with a mission to secure long-term spaceflight safety by removing orbital debris, is leading a £4 million grant from the UK Government to help establish a National In-Orbit Servicing Control Facility at the Satellite Applications Catapult in Harwell, Oxfordshire.
The National In-Orbit Servicing Control Facility will support advanced robotics activities in the very hostile environment of space, specifically enabling the provision of a commercial service for deorbiting small satellites. The new facility will initially control Astroscale's pioneering ELSA-d mission, the first project to demonstrate the core rendezvous, capture and de-orbit technologies used by the ELSA (End-of-Life Service by Astroscale) programme. ELSA-d is comprised of two satellites, the 'Chaser' and the 'Target.' The 'Chaser' is equipped with optical sensing instruments and a capture mechanism which will attach to a Docking Plate on the 'Target' satellite. The Chaser and Target will then de-orbit together, burning up as they re-enter the Earth's atmosphere.
Over 4,500 satellites orbit the Earth, providing critical services including global communication and positioning capabilities. Upwards of 15,000 satellites are expected to be launched over the next 10 years, including into orbits that are already highly populated. There are growing concerns that a collision between uncontrolled space debris and an active satellite could cause global commercial and security risks and lead to a cascading debris effect making these orbits unsustainable. This issue was highlighted in August 2017 when the governments of Japan and the UK signed a memorandum of understanding to strengthen collaboration on mitigating space debris.
Nobu Okada, founder and CEO of Astroscale said, "Astroscale is committed to contributing to space debris removal to secure orbital sustainability for future generations and the In-Orbit Servicing Control Facility is a key component of our mission. We are excited to move forward on this innovative partnership with the Catapult. Once developed, the servicing facility will support not only space debris removal but in-orbit satellite servicing and other autonomous robotic applications in orbit."
Stuart Martin, CEO of the Satellite Applications Catapult, added: "The new facility will provide a national capability, enabling UK companies to unlock opportunities in space debris removal, in-orbit satellite servicing and other autonomous robotic applications. The partnership with Astroscale is the beginning of an exciting opportunity to deliver a scalable, tailored and re-usable facility to meet the complex demands of advanced satellite constellations, and part of a national network of operations facilities. Our ultimate ambition is to make this innovative facility available for companies around the UK to access."
Dr Ian Campbell, Interim Executive Chair at Innovate UK said: "This significant facility led by Astrocale, building on the Satellite Applications Catapult's world-class capabilities, will be a crucial investment for the UK's space and satellite industry. This is exactly the type of industry-led collaboration to boost jobs and growth that the Robots for a Safer World Industrial Strategy Challenge is aiming to achieve."
As part of the operational system, the new Centre will use highly advanced algorithms developed from state-of-the-art European Space Agency (ESA) software and technologies used in the recent pioneering Rosetta mission. Contributions such as these will enable Harwell to be a world-leading facility enabling industry to capture the high potential market of in-orbit satellite servicing.
The grant has been awarded through the Government's Industrial Strategy Challenge Fund, which supports innovative businesses that address important industrial and societal challenges.